Student Voices
Queer book recommendations
Hi, my name is Ani and I'm a first year student at LCF. I love to read, and I have grown up reading many different kinds of stories about diverse groups of people across loads of varying genres.
As I have gotten older, I have realised that there's power in diversity, and in seeing yourself reflected in the characters you read. Now I tend to prefer reading fiction with diverse characters because they often can teach me something new about the world around me.
Pride Month is over, but here are some books that feature LGBTQ+ characters or themes that you can read all year 'round.

1. Foul Lady Fortune by Chloe Gong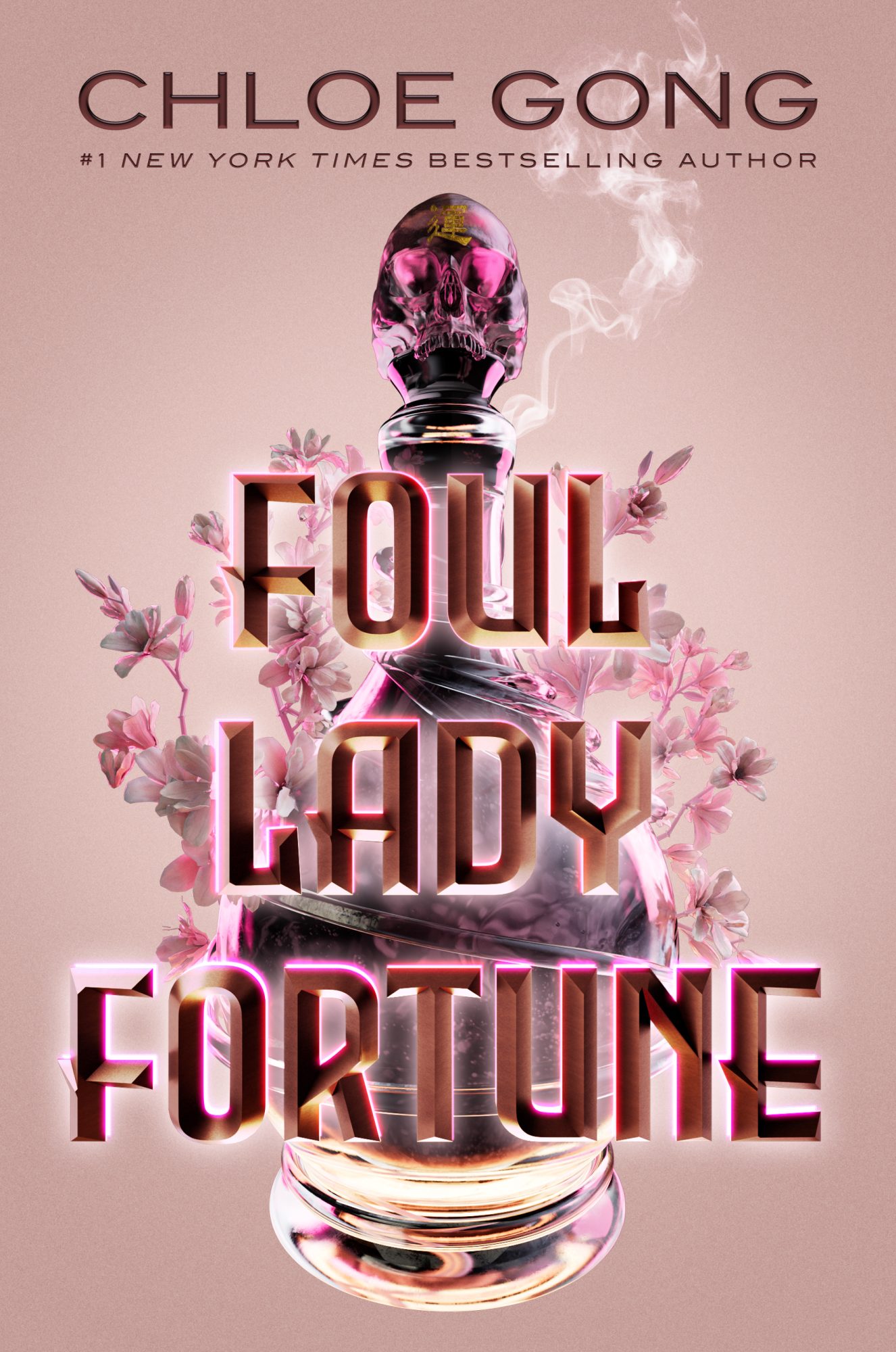 Review: ⭐️⭐️⭐️⭐️⭐️/5
Details: This was one of the first books that I finished this year and let me tell you. It was amazing. Chloe Gong's writing style is lyrical at times, and she is stellar at writing speculative fiction set in history—this book in particular is set in 1931 Shanghai.
It is a follow-up and spin-off of her These Violent Delights duology, but I read Foul Lady Fortune first without any background knowledge. Many of the central cast are LGBTQ+ in some way or another, though it's not a focus of the story.
Instead, it's gracefully woven into and normalised within the story so as to add dimension to the characters without making it a central theme. The story itself is great, full of action and intrigue, and as the plot unfolded I had more and more questions — only for many of them to remain unanswered, as the second book in this duology is going to be released in September of 2023.
Content warnings: check here

2. So This is Ever After by F.T. Lukens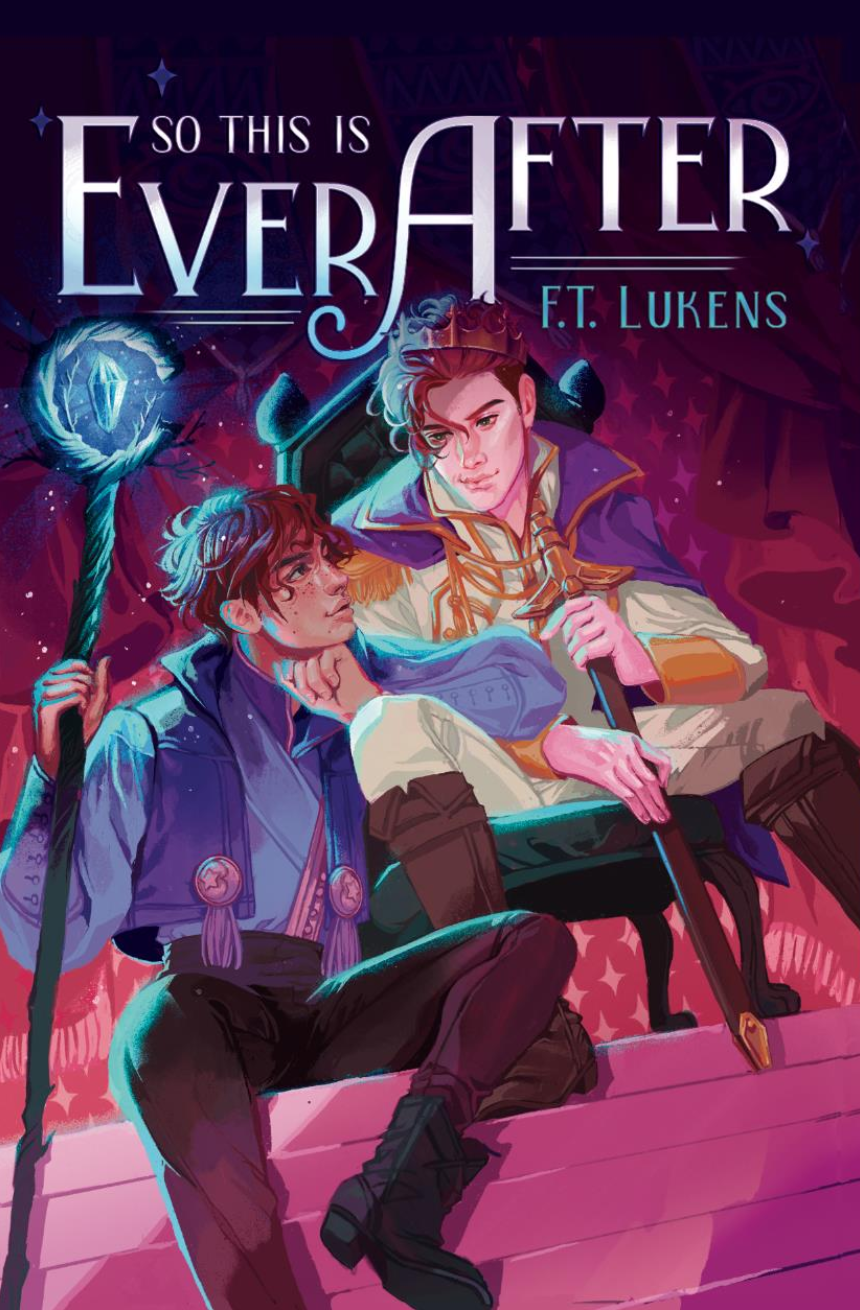 Review: ⭐️⭐️⭐️⭐️/5
Details: First, can I just say: look at that cover. It is gorgeous.
I have read this book twice in the past nine months because it is so fun. It has strong Arthurian legend vibes and provides a possible answer to the question "what happens after the chosen one wins?" - especially as it starts where most stories end — with the hero saving the day.
So This is Ever After is sort of like a gremlin (affectionate) took characters and tropes from modern day rom-coms, travelled back in time to a traditional European fantasy setting, made everyone get into costume, and then finally let the romcom play out as normal with these new parameters. The characters even speak like modern-day teenagers which is a very interesting stylistic choice that I wasn't sure about at first but now I quite like.
I've also read In Deeper Waters by F.T. Lukens, which is a sort of retelling of The Little Mermaid and just as good as So This is Ever After.
Content warnings: check here

3. I Kissed Shara Wheeler by Casey McQuiston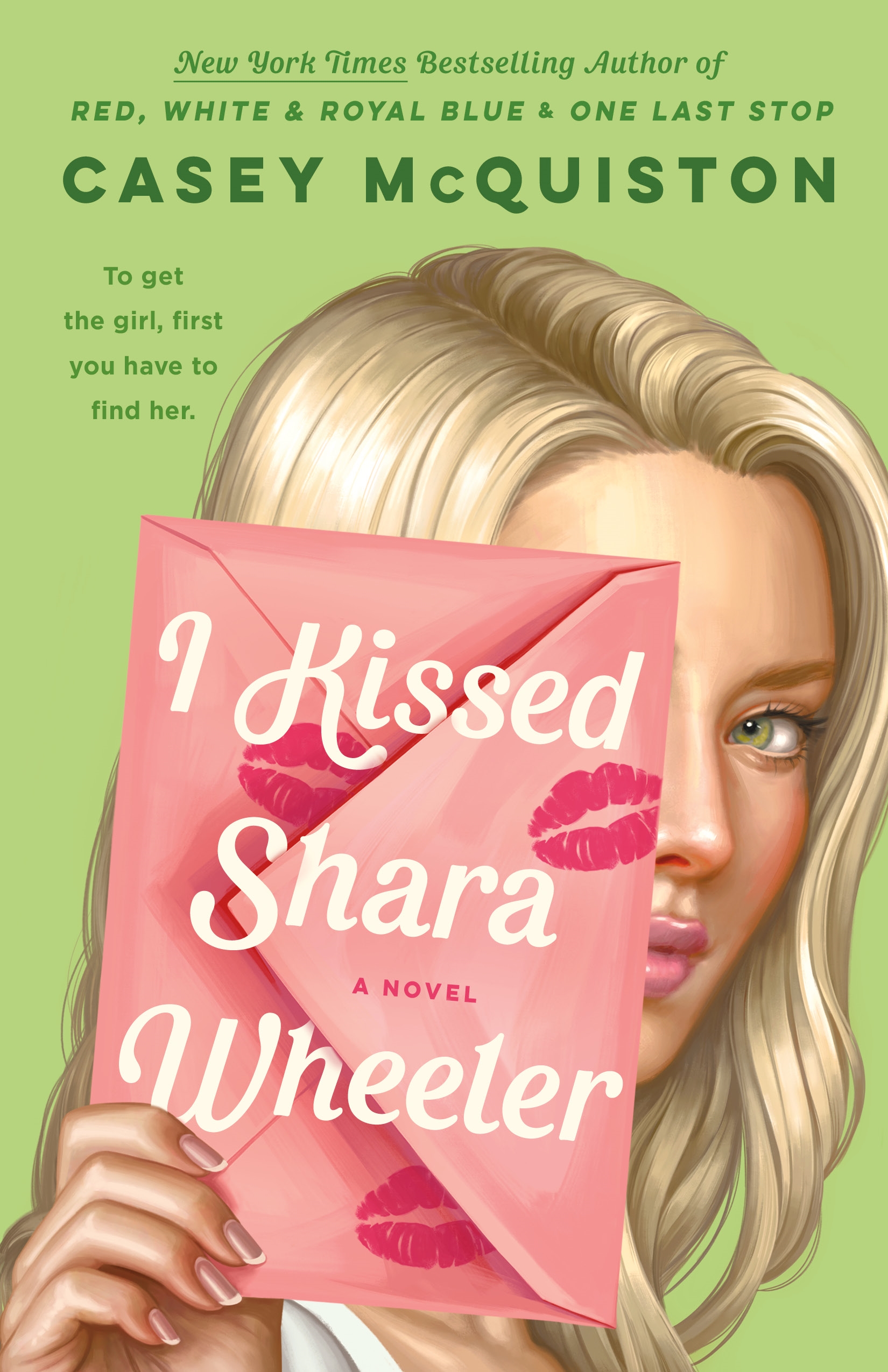 Review: ⭐️⭐️⭐️⭐️/5
Details: You might recognise Casey McQuiston as the author of Red, White, & Royal Blue and One Last Stop (seriously, if you haven't read it, this book is just as good as RW&RB).
Well, I Kissed Shara Wheeler was their YA debut and it was fantastic. One of the things that I love about McQuiston's writing is that they are brilliant at writing the relationships between characters. That, and I love their sense of humour.
McQuiston delivers on both of these points in this novel that deals in discussions of small town Southern American Christianity as the main characters learn how to exist outside of it.
Also, you think that you know how gay this book is going to be, but let me tell you, it gets gayer the further on you read.
Content warnings: check here

4. I Was Born for This by Alice Oseman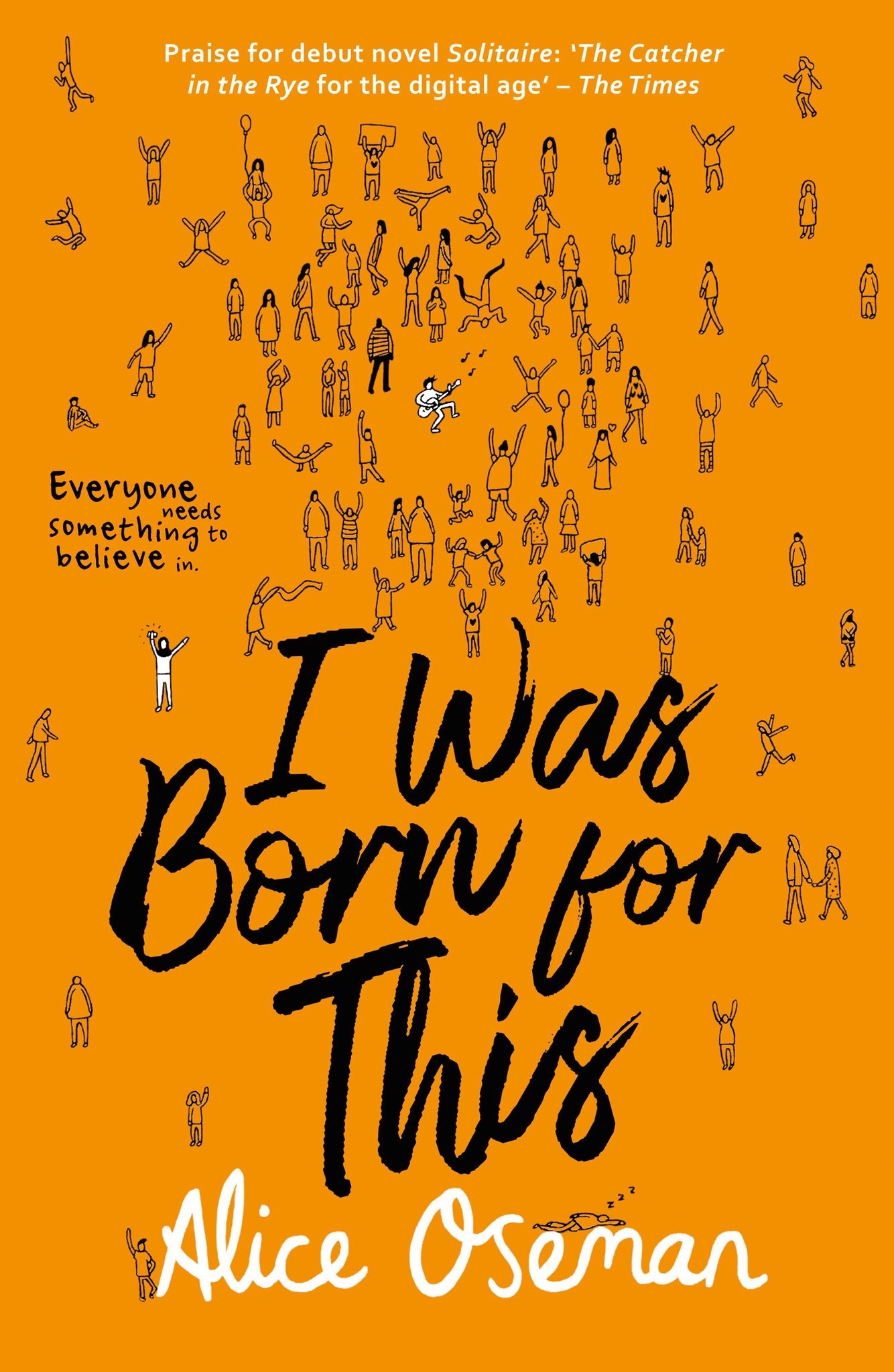 Review: ⭐️⭐️⭐️⭐️/5
Details: I Was Born for This is a very interesting take on fandom and parasocial relationships.
The main characters are Angel Rahimi — a fan obsessed with the boy band The Ark — and Jimmy Kaga-Ricci who just so happens to be a member of The Ark. I enjoyed it more than I expected to, especially as I hadn't really heard mention of this Alice Oseman novel before.
Oseman has some interesting things to say in I Was Born for This regarding fan culture and the tendency to idolise people to the point of nearly forgetting they're human at all. Angel's relationship to Jimmy and her relationship to herself are fascinating in the way they evolve throughout the course of the novel, and I really loved reading about them becoming friends when they each needed a friend the most.
Content warnings: check here

5. Sorcery of Thorns by Margaret Rogerson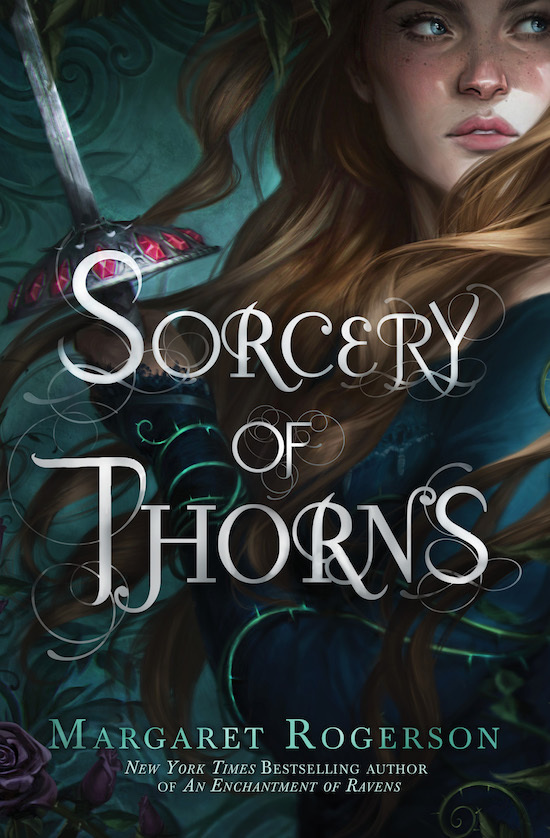 Review: ⭐️⭐️⭐️⭐️⭐️/5
Details: This might be one of my favourite books. I finally read it for the first time in 2022, and by the beginning of 2023, I'd reread it two additional times.
The LGBTQ+ rep is very casual in this stand-alone novel, and there are supporting characters on the aromatic and asexual spectrums, and a bisexual love interest.
The novel's primary focus is on Elisabeth, Nathaniel, and Silas in their attempts to save the world from an impending magical apocalypse. More than that, Margaret Rogerson writes about the relationships between our main trio and creates a powerful found family dynamic that I have so many feelings about.
The main characters themselves are absolutely loveable and compelling. The complex fantasy world revolves around magic and books, and it's brought to life through Rogerson's beautiful prose.
Margaret Rogerson is also the author of An Enchantment of Ravens and Vespertine, both of which I recommend (especially Vespertine), and both of which feature characters who are confirmed to be aspec off-page.
Content warnings: check here

6. Carry On by Rainbow Rowell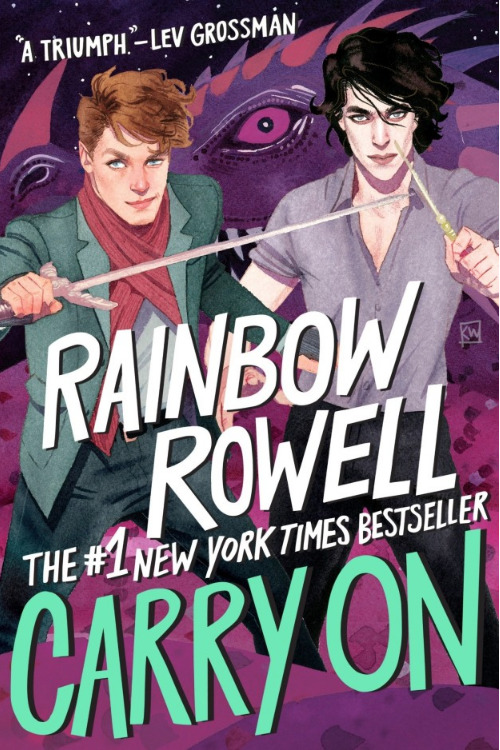 Review: ⭐️⭐️⭐️⭐️/5
Details: Rainbow Rowell originally wrote Simon and Baz into her novel Fangirl, but she says that she couldn't get them out of her head and so was born the Simon Snow trilogy. And we are so glad for that.
This book is sort of like Harry Potter but much more subversive. Many of the same and familiar tropes are there at the beginning, but Rainbow Rowell turns them on their heads and nothing plays out quite how you expect it to.
I love this book because it presents a similar fantasy wizards and dark academia vibe while also bringing something new and interesting to the table. Also the enemies-to-lovers romance is so fun to read and really only gets better as the series continues.
The second and third books are Wayward Son and Any Way The Wind Blows, respectively, and they contain the themes of mental health, realistic relationships, and found family, among others.
Content warnings: check here

7. The Sunbearer Trials by Aiden Thomas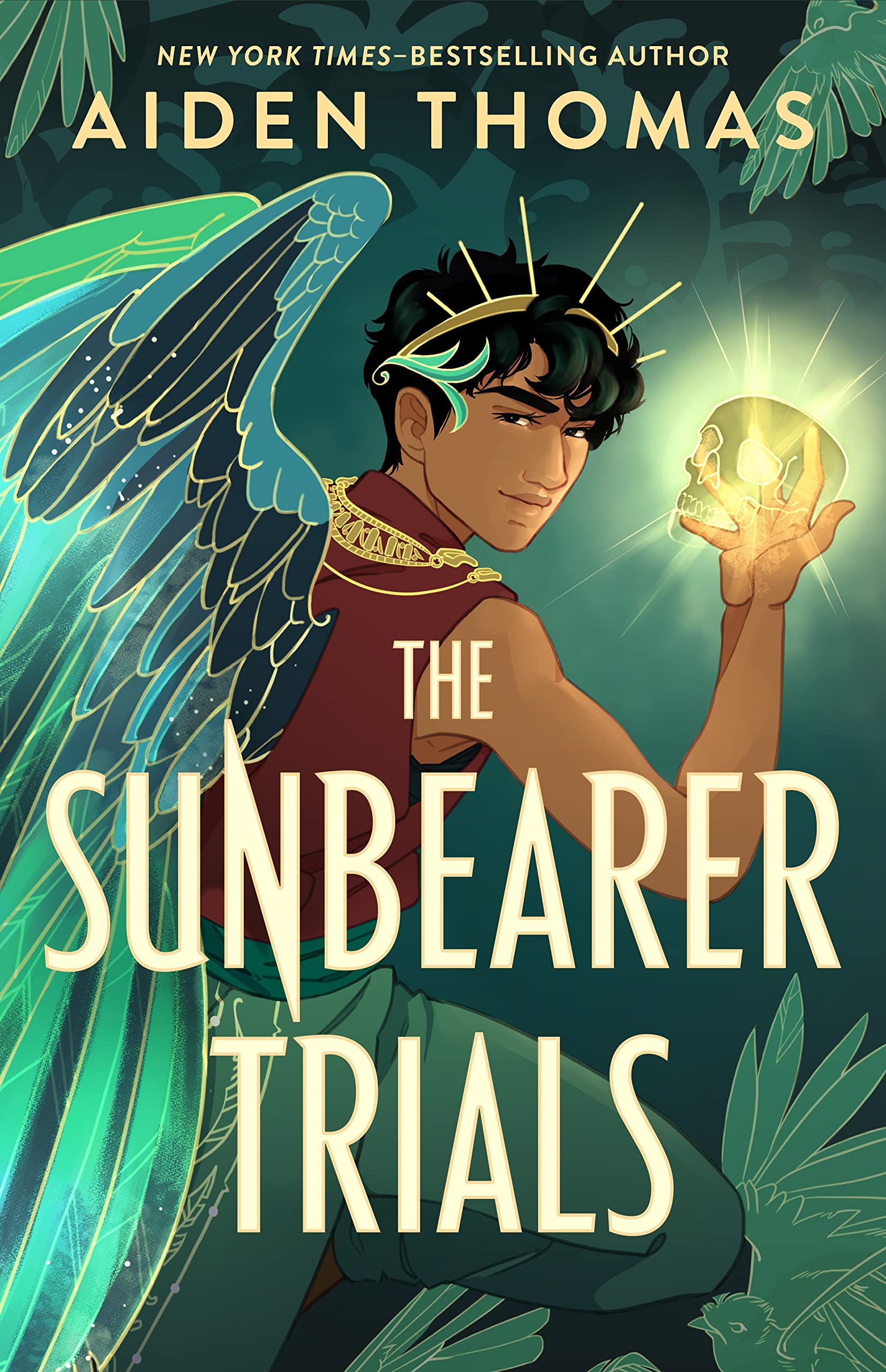 Review: ⭐️⭐️⭐️⭐️⭐️/5
Details: There is so much to love about this book. Imagine if The Hunger Games and Percy Jackson had a child. The Sunbearer Trials is that child—with a Latin spin!
The Sunbearer Trials is built off of Mexican mythology, which was so interesting to read about. The characters are interesting, and the relationships between them are all very lovely. Teo is a main character you will root for. You will not see the plot twist coming unless you know what clues to look out for — it was undoubtedly an experience and left me with so many questions and only ten minutes left of the audiobook.
I started this book fully knowing that it was an unfinished duology and I would just like to say that I need the next book out right now.
Content warnings: check here

8. The Prince and the Dressmaker by Jen Wang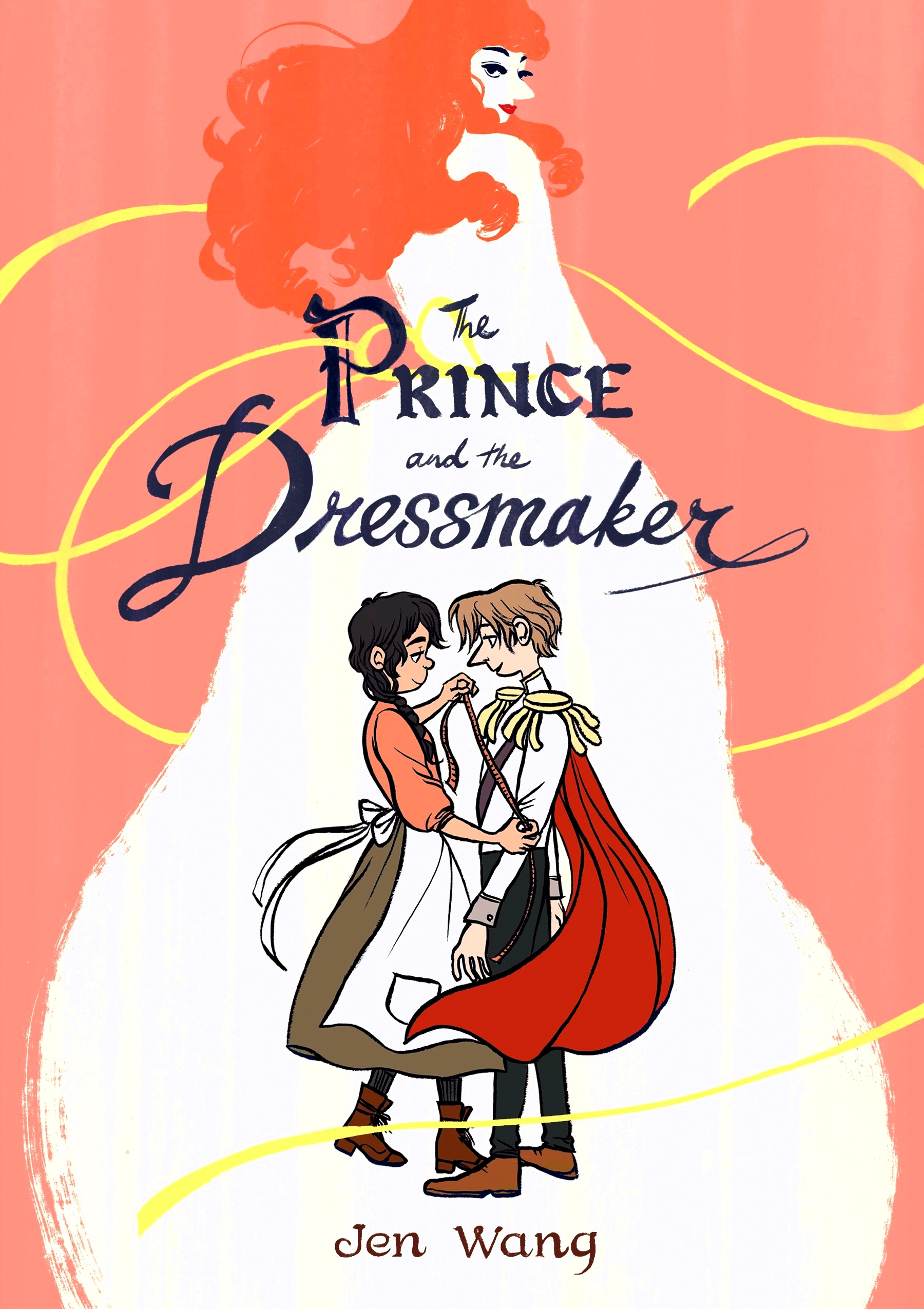 Review: ⭐️⭐️⭐️⭐️⭐️/5
Details: I have read this graphic novel so many times and it's by far one of my favourites. I love the art style, I love the fashion, and I love the storyline.
The Prince and the Dressmaker revolves around Francis (the dressmaker) as she's commissioned to create gowns for Sebastian (the prince) because he likes to spend his nights dressed up as the ever-so-popular Lady Crystallia. The two of them share this secret while trying to balance their own problems and dreams.
This book is so sweet, and centers themes of identity, young love, art, and family. It's a fairly quick read and filled with love.
Content warnings: check here

These are just a few of the LGBTQ+ recommendations I could give you, and there's loads of fantastic LGBTQ+ books out there that I haven't yet read. I hope you enjoy any of these if you decide to check them out!
You can also check out my other article My favourite Aspec characters for more LGBTQ+ recommendations — that list is focused on characters on the asexual and aromantic spectrums, and many of those novels also include characters that identify with other parts of the sexual orientation, romantic orientation, and gender spectrums.
Topics