Food
Where our food comes from
None of our delicious high-quality dishes would be possible without the help of our local suppliers

As much as possible, the ingredients for our food and drinks all comes from local suppliers, which means the produce we use is fresh, seasonal, social, and ethical.
Did you know that transporting food by air is 200 times more impactful than transporting by sea and 160 times more than by road? That's why if we buy food from abroad it will only come to you via sea, rail or road. We don't accept air travel for food deliveries, even if it means we have to source alternative ingredients.
Our connections with local suppliers not only means that we develop amazing connections and support local businesses, but our carbon footprint is barely visible!
Meet our suppliers
For the freshest, most delicious eggs
We want the best of the best which is why we work with farms to provide you with organic and free range eggs that make a difference to our dishes. All of our eggs are locally sourced, lion stamped and RSPCA farm assured. 

For fabulous fruit and veg
Another family-run farm located in the Kent countryside, Chegworth Valley is one of our proudest connections. Established in 1983, their incredible fruit farm now covers almost 200 acres of land so they can produce the finest quality fruit and vegetables that are all hand-picked for you. Their wide selection offers something for every palate so you can get the nutrition you need to power you through the university day and stock up our salad bars.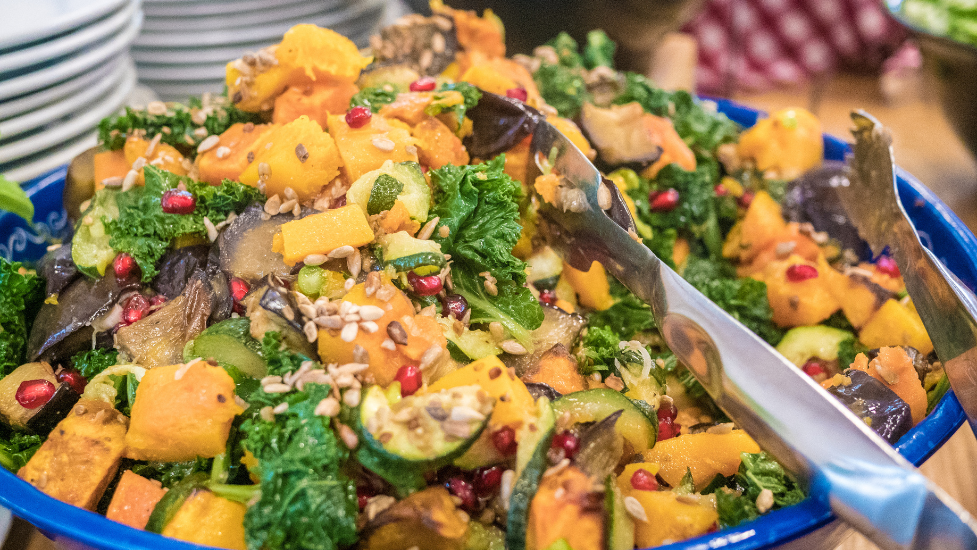 For delicious dairy products
West Horsley Dairy is the number one dairy products supplier in London. BRC and FORS Gold accredited, they are wholesale industry leaders with an extensive range of products from the UK and across Europe. And as a family-owned business that also works with over 25 small food producers throughout the South East of England, students can not only help to support them but also other independent businesses. 
Don't worry, we also have a wide range of alternative dairy products to suit all dietary requirements, including oat milk, soya milk and coconut milk free of charge. 
For award-winning cheeses
Who doesn't love a bit of cheese? A lot of our dishes include cheese so it's very important to use that we provide our students with the best quality cheeses...and that's exactly where Barber's 1833 comes in. It all began with the Barber family making cheese on their Somerset farm in 1833 and they haven't looked back. Through all of the hard work and expertise, they are now the oldest surviving chedder-makers in the world! As they continue to make award-winning cheddar, we continue to provide it on the plate.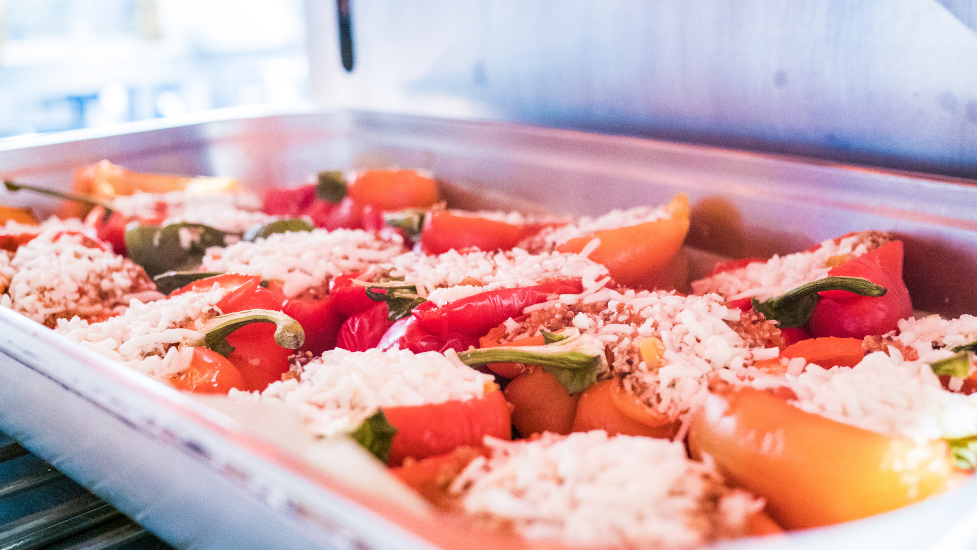 Farming for the future (yes — the same 'Dyson' who makes vacuum cleaners and hair dryers!)
Dyson Farming is as passionate about sustainability and quality as we are. Their technology and innovation enables the farmers to boost productivity, increase efficiency and use fewer chemicals whilst helping to conserve the environment. By taking the land and wildlife also into consideration with their produce, their food is of the highest quality so you can have the finest potatoes for lunch!
For top-quality meat
All of our meat dishes wouldn't be possible without the dedication of passionate butchers. Birtwistles source all of their meat responsibly from their accredited global supply chain and have great experience in supplying over 6000 products. So our students can expect the highest possible standards from farm to fork.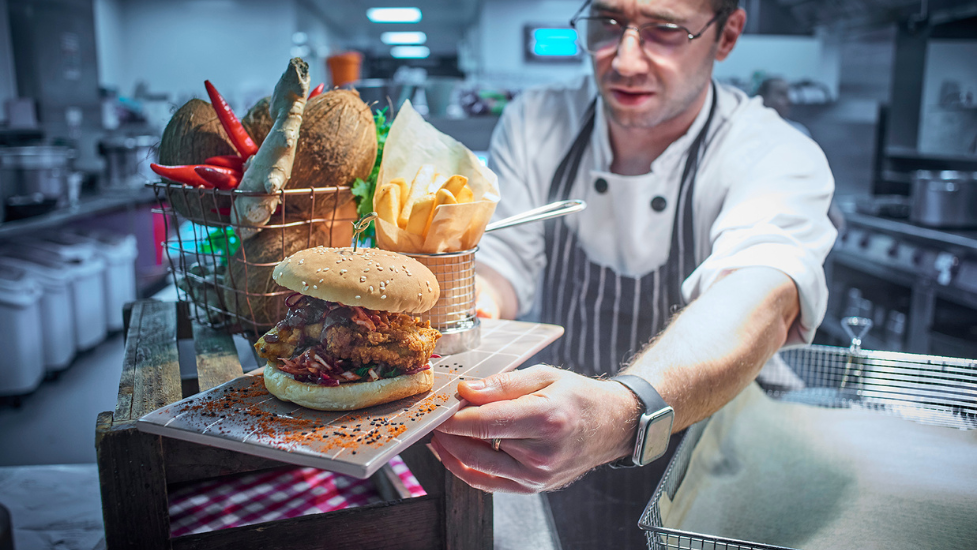 For freshly-roasted coffee from sustainable sources
Warming your hands up with a hot cup of coffee before a lecture is one of the small joys in student life. We love working with Extract Coffee Roasters as they have the same passion for the environment as we do. Their mission as artisan roasters is simple, Make Coffee Better. Not only do they want to provide the best taste for you but their focus on sustainability is astounding.
Our Cast Iron coffee is Rainforest Alliance certified and from restoring vintage roasters to recycling coffee waste, everything matters. Extract Coffee Roasters believe in Direct Impact coffee, which means they build long-term relationships with farmers in Colombia, Peru, El Salvador, Guatemala, Honduras and India! They even work with Grounds Up, a collective of grass-roots charity partners and projects they support through volunteering, mentorship and fundraising. So by buying and drinking our coffee you're supporting them too!
We also work with Wild Wheat who provide the delicious bread for our dishes. With no additives and preservatives, our bread is naturally produced and is naturally good for you. It also pairs amazingly with our coffee.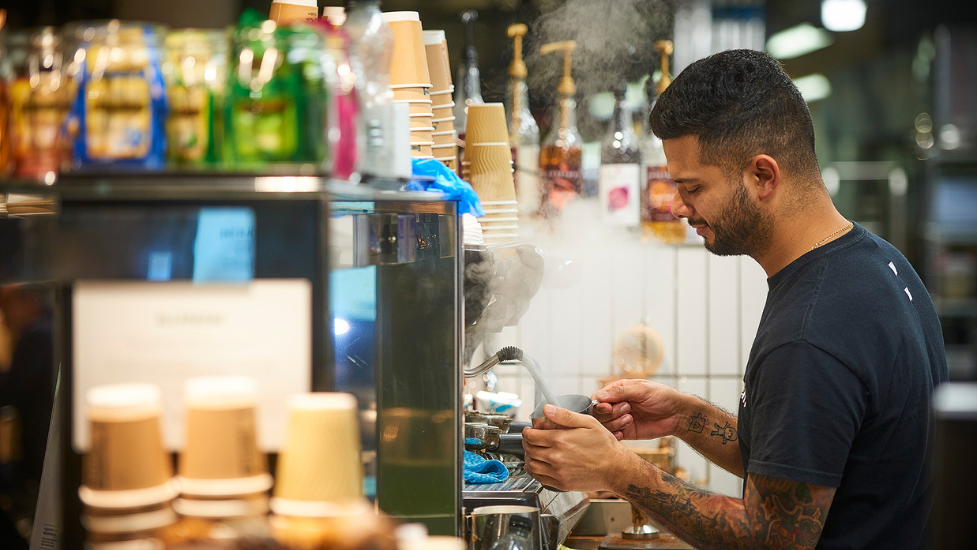 We think local produce is best — the fewer miles our ingredients have to travel, the better it is for the environment and the fresher the food is that goes into our dishes.
Find out more about how we stay sustainable in our sustainability booklet. 
We proud to support our local suppliers and we hope next time you enjoy food or drink in one of the UAL catering outlets, your dish tastes that little bit better now you know where the ingredients come from. 

Topics