Food
New food adventures await at East Bank
Comfort dishes, international flavours, special guest chefs...East Bank campus has it all 🎉
Although we'll be saying goodbye to some of our London College of Fashion cafes and canteens at the end of term, it's the perfect time to welcome the exclusive new drink and food offering at our new East Bank campus!
What to expect
Expect the unexpected with our differentiated offers, latest signature dishes and guest chefs.
Canteen on level 10
Step into the Level 10 canteen for an array of fresh, seasonal and affordable meals to power you through the uni day. Whether you're in need of a homely comfort dish to boost your mood or try something new, our menu will feature the best classics (with some tasty twists), trendy street food and dishes from across the globe to suit everyone's diets.
We'll also be inviting along some special guest-chefs to cook up a storm in the kitchen, delivering something new to your plate every time.

As always, our plant-based soups made with Waste Knot's surplus veg will be on offer, served with bread made with Wildfarmed's regenerative flour. Our seasonal salad bar is another keeper, elevated with every dressing and topping imaginable! 🥕
Café on level 10
From artisan coffees made with Extract Coffee Roasters coffee beans to refreshing plant-based smoothies, you can head to our level 10 café to get your caffeine fix or simply unwind. But that's not all...
Here you'll be able to order fresh, hand-stretched pizzas made to order! From an underrated, expertly made Margherita to spicy salami, woodland mushrooms and Italian cured ham - there will be flavours and spices everyone can tuck into. If you thought that was the only surprise...drum roll, please 🥁
Experience a café by day and a bar by night! Take a well-deserved break at the end of the day by treating yourself to a cheeky cocktail or pint. Don't worry, there'll be plenty of non-alcoholic options too.
Need some fresh air to really relax? Take a breather on one of the few terraces at uni. The new spacious terrace will feature comfortable seating where you can take in the extraordinary view of West Ham Stadium and park.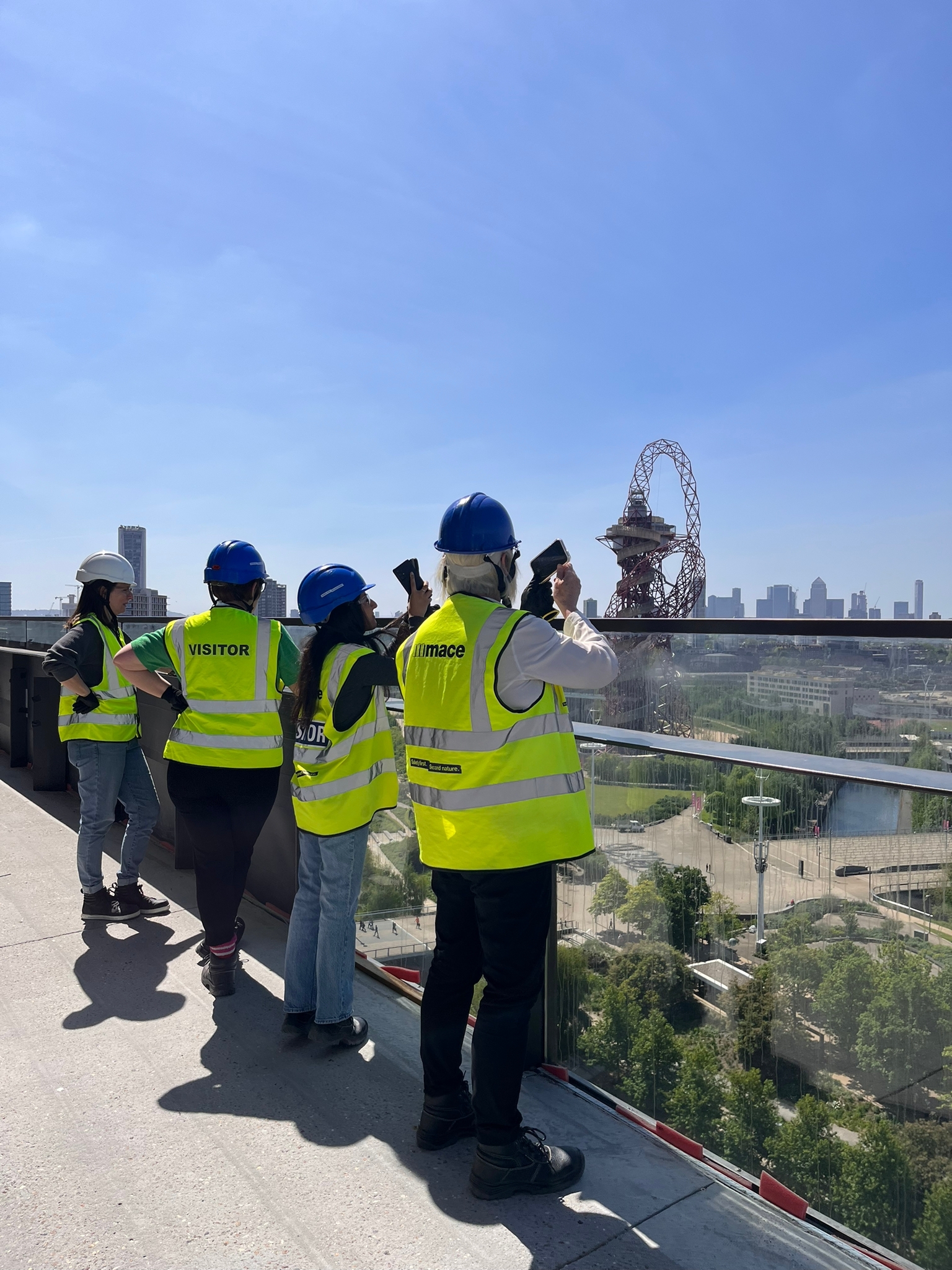 Café on level 1
Try different coffee blends, fuel up on some cold press juices, bubbly bubble teas or start the day with a proper cup of tea.
We'll have a display of plant-based and gluten-free treats for you to choose from. Think pastries, handmade toasties, handcrafted tarts, seasonal salads and even signature sausage rolls 🥐
Whether you've come from near or far, there is something for everyone at London College of Fashion's new home at East Bank. 
Contact:
Follow us @ualcatering for more updates. 
Topics