Recipes
Leftover bubble and squeak with poached egg
Suitable for vegetarian and gluten-free diets with only 376 calories per serving.
This is a classic British brunch dish that makes for a delicious lunch or dinner idea for two. Instead of throwing away your leftover vegetables and mashed potatoes from that Sunday roast, turn them into a delicious, savoury Bubble and Squeak.
Cooking time: 30 minutes
Serves 2
INGREDIENTS:
1 tbsp olive oil
1 small onion, finely chopped
100g spinach
1 garlic clove, chopped
425g mash potatoes
150g leftover veg, chopped
1/2 tsp smoked paprika, plus extra for serving
20g butter
2 eggs
METHOD:
Heat the oil in a large frying pan set over a low-medium heat. Add the onion and garlic and cook for 5 minutes, or until softened. Meanwhile, put the spinach in a colander and pour over a kettleful of freshly boiled water to wilt. Cool under the cold tap, then squeeze dry and roughly chop.
In a bowl, combine the onion and garlic, mash & chopped up veg paprika, spinach and a little seasoning. Mix well.
In the same frying pan, melt the butter over a medium heat. Add the mash mixture in two halves, shaping into flattened patties with a spatula. Cook for 6-8 mins on each side, until golden and crisp.
Meanwhile, bring a large pan of salted water to the boil. Reduce the heat to a simmer, then crack in the eggs at separate sides of the pan and cook for 4 mins.
Remove the eggs with a slotted spoon and drain on kitchen paper. To serve, top each bubble and squeak with a poached egg and sprinkle with a little extra paprika.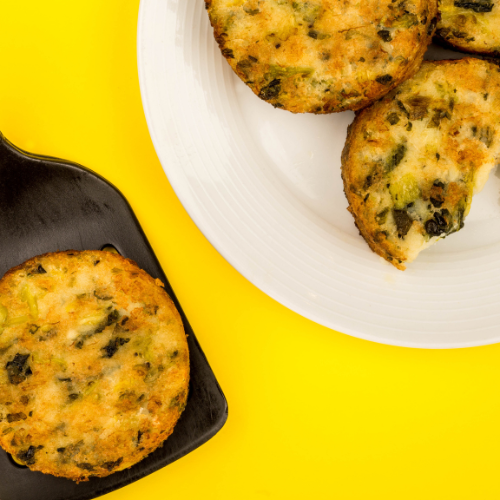 Topics