Food
Catering outlet opening hours
Did you know — we have 6 canteens and 11 cafés across UAL serving a broad range of food and drinks for all requirements.
UAL is the first university in the UK to receive the Gold Food for Life Catering Mark award by the Soil Association across all canteen outlets at all 6 of its Colleges.
This means we provide high quality food, that is healthy, ethical and uses lots of fresh ingredients. We choose seasonal produce because it tastes better, and it has a big environmental impact. We buy from local suppliers wherever possible, to help reduces our food mileage and support local communities and businesses.
Plan your visit using the opening hours below. 
Camberwell College of Arts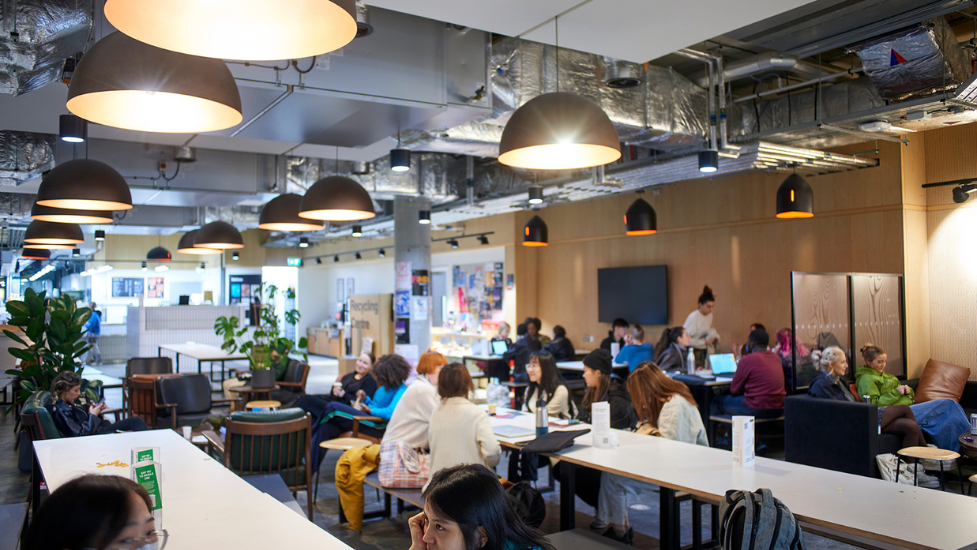 Peckham Road Canteen
11 December – 15 December
Monday - Friday: 9am - 5pm
Saturday - Sunday: Closed
Opens Monday 8 January
Wilson Road Café
11 September - 15 December
Monday - Friday: 9am - 4pm
Saturday - Sunday: Closed
Opens Monday 8 January
Central Saint Martins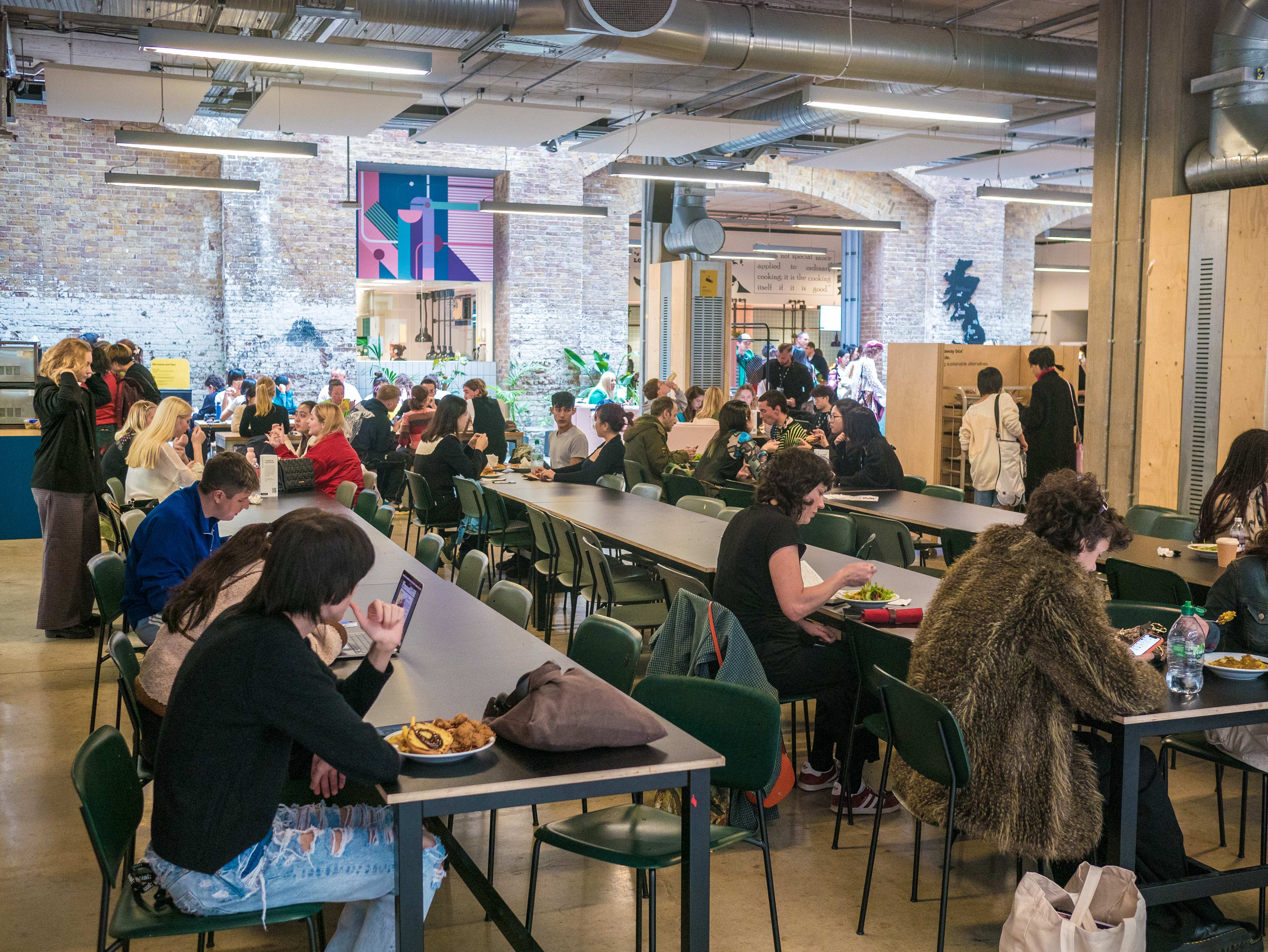 Archway Café
11 September – 15 December
Monday - Friday: 8.30am - 4pm
Saturday - Sunday: Closed
Opens Monday 8 January
King's Cross Canteen
17 June – 22 December
Monday - Friday: 12pm - 2pm
Saturday - Sunday: Closed
Opens Tuesday 2 January
King's Cross Café
11 September – 15 December
Monday - Friday: 8am - 6pm
Saturday - Sunday: Closed
Opens Tuesday 2 January
Chelsea College of Arts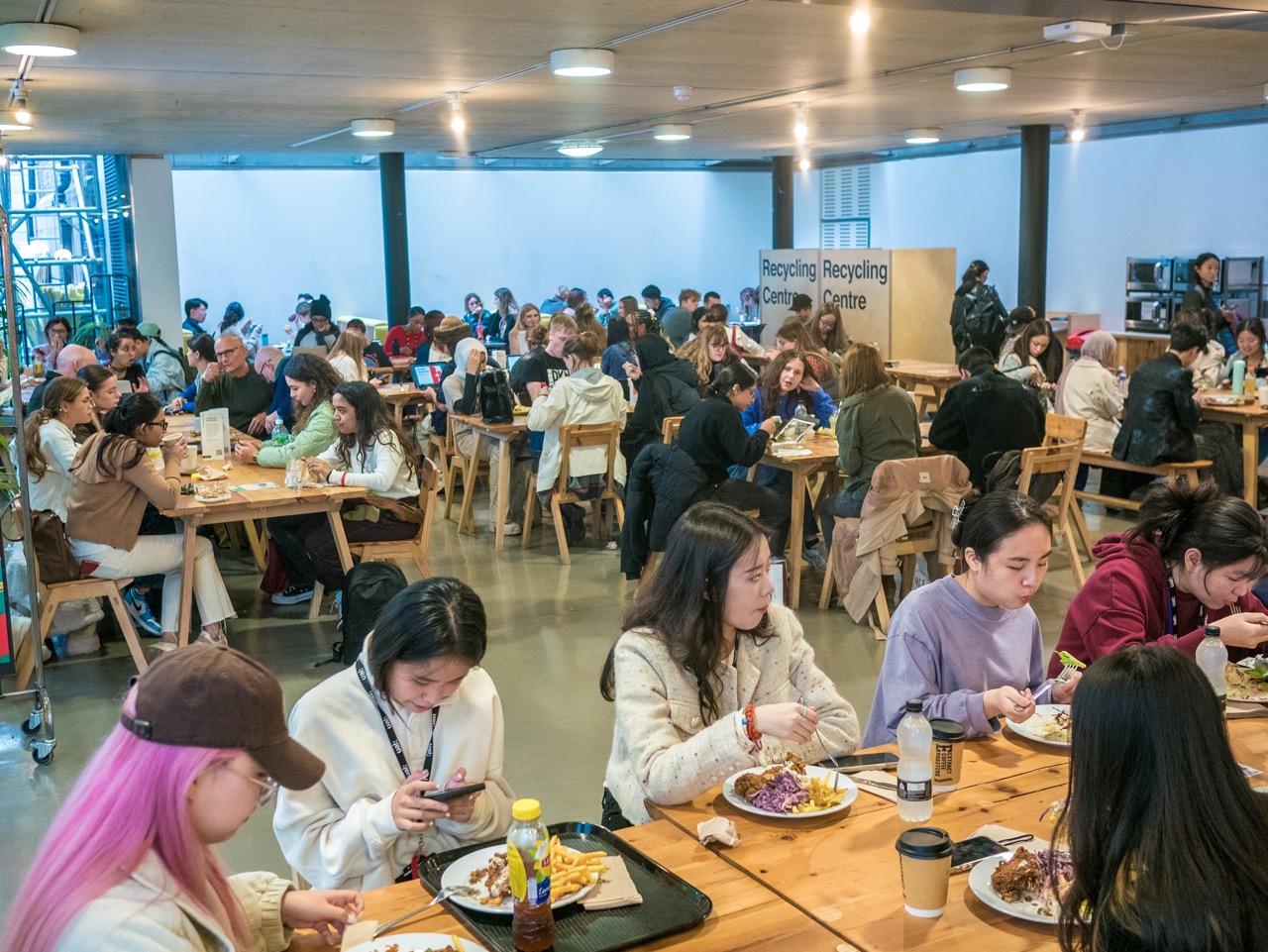 Canteen
11 September – 22 December
Monday - Friday: 8am - 4pm
Saturday - Sunday: Closed
Opens Tuesday 2 January
Café
11 September – 22 December
Monday - Friday: 8.30am - 3.30pm
Saturday - Sunday: Closed
Opens Tuesday 2 January
London College of Communication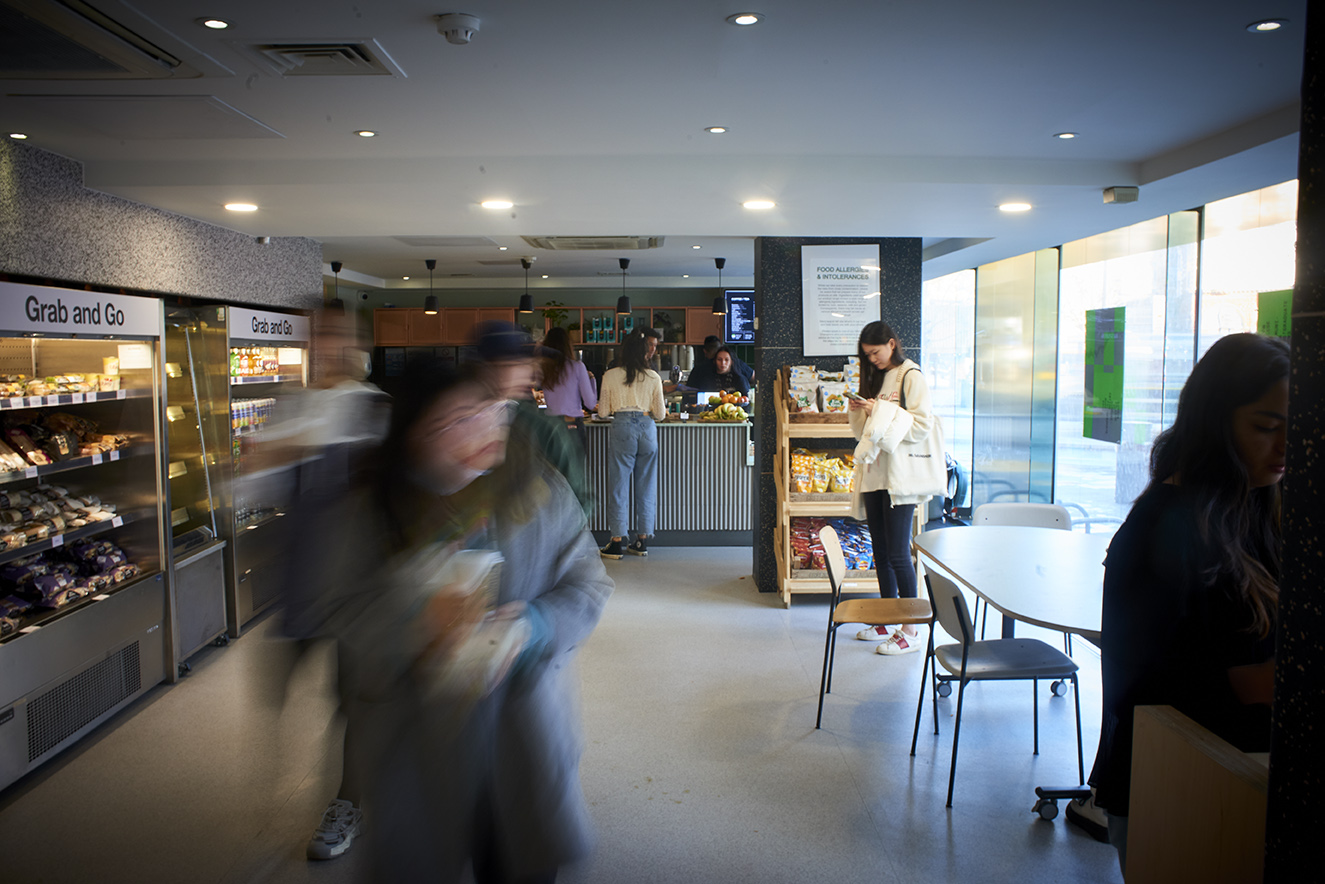 Canteen
18 September - 8 December
Monday - Friday: 12pm - 2.30pm
Saturday - Sunday: Closed
Opens Tuesday 2 January
Typo Café
11 September – 22 December
Monday - Friday: 8am - 6pm
Saturday - Sunday: Closed
Opens Tuesday 2 January
London College of Fashion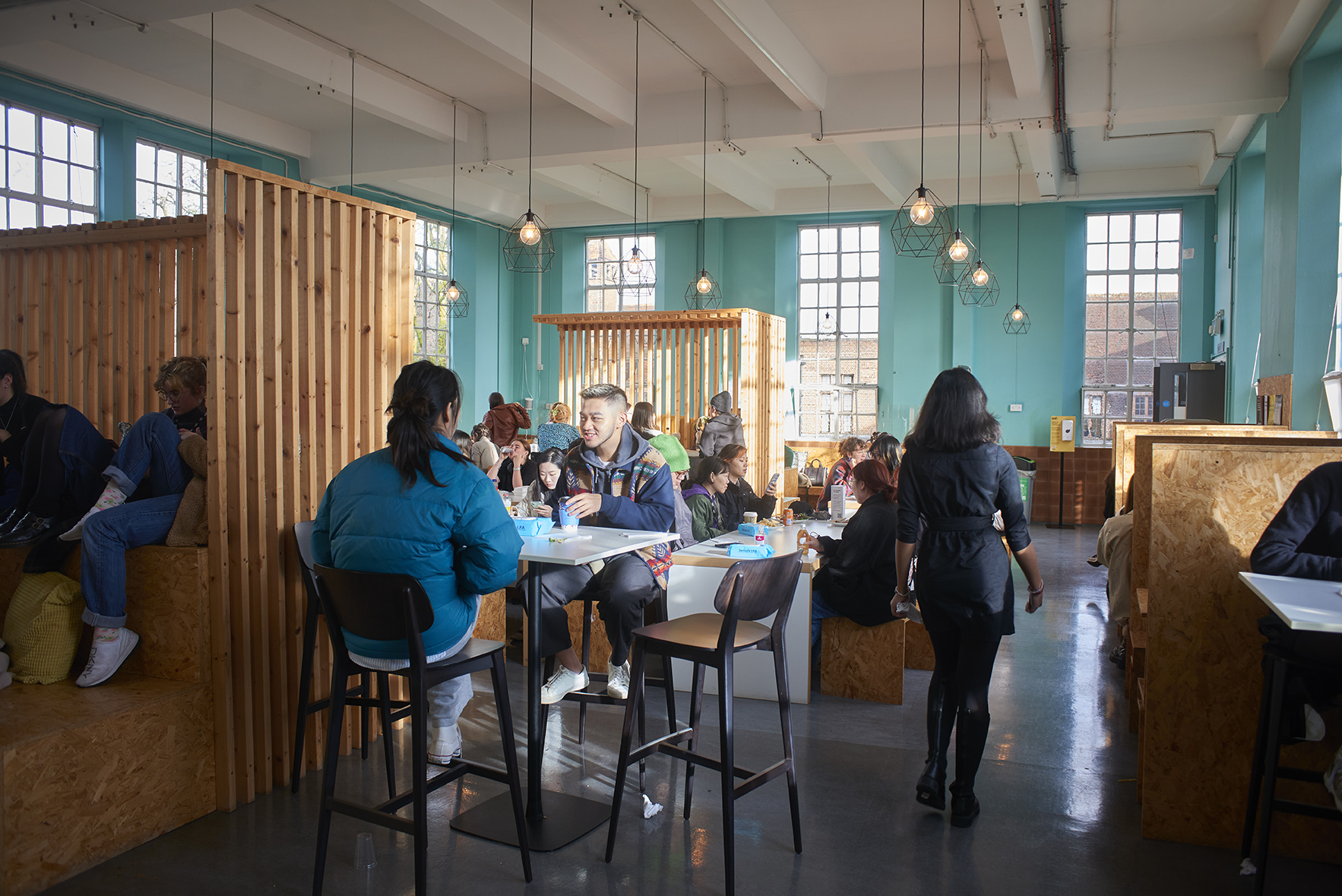 Lime Grove
25 September – 8 December
Monday - Friday: 9am - 5pm
Saturday - Sunday: Closed
Opens Monday 8 January
Stratford Eastbank Canteen
18 September – 22 December
Monday - Friday: 12pm - 2:30pm
Saturday - Sunday: Closed
Opens Tuesday 2 January
Stratford Eastbank Café
18 September – 22 December
Monday - Friday: 9am - 8:30pm
Saturday - Sunday: Closed
Opens Tuesday 2 January
Stratford Eastbank The Drapers Café
18 September – 22 December
Monday - Friday: 8am - 5pm
Saturday - Sunday: Closed
Opens Tuesday 2 January
Wimbledon College of Arts
Canteen
18 September – 8 December
Monday - Friday: 12pm - 2pm
Saturday - Sunday: Closed
Opens Monday 8 January
Café
18 September – 8 December
Monday - Friday: 9am - 4pm
Saturday - Sunday: Closed
Opens Monday 8 January
From new dishes to the people behind them, keep up to date with all of our events and more on our Instagram - @ualcatering
Topics