Accommodation
A beginner's guide to Stratford One
Stratford One is a beautiful and convenient accommodation option for UAL Students attending LCF. 🙌
But even if you aren't, the transport links to anywhere you could imagine in London are so robust in Stratford, with its huge bus station and underground and overground links, getting from Stratford One to anywhere is an easy endeavour.

Because this year is the first time UAL Students have been officially invited into Stratford One, this guide should help you through your move-in and initial weeks at the site, until you get used to it yourself.
This guide has been put together by Lukas, the Event Lead at Stratford One.

1. You are going to want a fan 🪭
The apartments retain heat, which is for sure a bonus in the Winter, but with the unusually hot and muggy London Spring, Summer and even Autumn months we've seen over the past few years, a fan is one of the first things you are going to want.
All the windows in the accommodation have restrictive locks for your own safety, meaning that ventilation can also be challenging. A fan helps you keep cool, and makes your room feel less stale - which is essential with the limited space.
You might also want to discuss with your flatmates the possibility of a fan for the kitchen. The kitchens warm up very quickly thanks to the limited ventilation available and the heat from ovens, toasters, microwaves, and kettles all building up over the day to create a rather muggy room.
To keep all of you sane during hot spells, you may want to discuss the possibility of everyone pitching in for a communal fan to your roommates.

I went to Argos in Westfield for mine. The desktop desk fan there works great and takes up little space. In total it's £13, and if you're signed up for a Nectar Card, the points from your purchase can kickstart your journey to savings.

2. Sign up for a Rewards Card 💳
Sign-ups for groceries' reward cards are easy enough, and you can speed through all the nearby chains in around an hour.
The closest grocery options for Stratford One residents are Waitrose, being barely a 3-minute walk away in Westfield, as well as M&S. These are both relatively expensive options however, and the money adds up quickly. A M&S Sparks card will let you know about upcoming deals, and a percentage of your savings can be donated to a charity of your choice. MyWaitrose will also send you vouchers and other rewards.

But the true savings can be found in Sainsbury's and Lidl in the Stratford Shopping Centre. Granted, the walk is slightly longer, which can be a pain if you're lugging a huge bag of shopping, but the savings are worth it.
Lidl is known to have the cheapest base prices for most products. Many staples like eggs, bread and butter are available for under a pound.
But Sainsbury's and its Nectar rewards can sometimes dip below even Lidl's prices. Nectar cards can help drop an item from £1.20 to 60p, when comparatively at Waitrose the price could be closer to £3.20.

To summarise, I would recommend investing in as many rewards cards as you can, as all of them have free sign-ups. M&S Sparks, MyWaitrose, Nectar and LidlPlus.
But if you're prioritising, then definitely go for a Nectar Card.

3. Try international grocers 🥬
One of my favourite things about Stratford One so far is the access to international grocers.
Opposite Lidl and Sainsbury's in the Stratford Shopping Centre is Loon Fung, a Chinese supermarket with a huge range of goods for good prices. From specialty spices you won't find in chain supermarkets, to an expansive range of butchered meats. Loon Fung also has a member's reward card, but as of writing it's unavailable whilst they sort out their internal systems. Keep an eye out for its return!

Westfield is home to Japan Centre and Ghara; Home of Indian Street Food. East Village has Doufu and Grapelli Food Hall.
Stratford is full of choices when it comes to your groceries and ingredients imported all over the world. Despite the expenses that come with living in London, there are many options to shift affordability in your favour, all within walking distance.

4. Utilise our refillable washing up liquid taps 🫧
As a part of HallsLife's efforts to be more eco-friendly, we have been given a refillable washing up liquid tap. You will see them as a part of our Pop-Up shop on the 16th, which you will find just up the stairs from reception!
Whilst preparing for your move in, keep an eye out for any empty bottles around the house. If you have any plain leftover water bottles, they can easily be turned into washing up liquid containers by punching a hole in the lid with a sharp pencil.
So, after you've settled in, please come down to visit our Pop-Up Shop and you will be able to refill any container you have with washing up liquid.
Ideally, this can help us reduce plastic waste, and help you save money on washing up liquid! It's a win for everybody. 🤩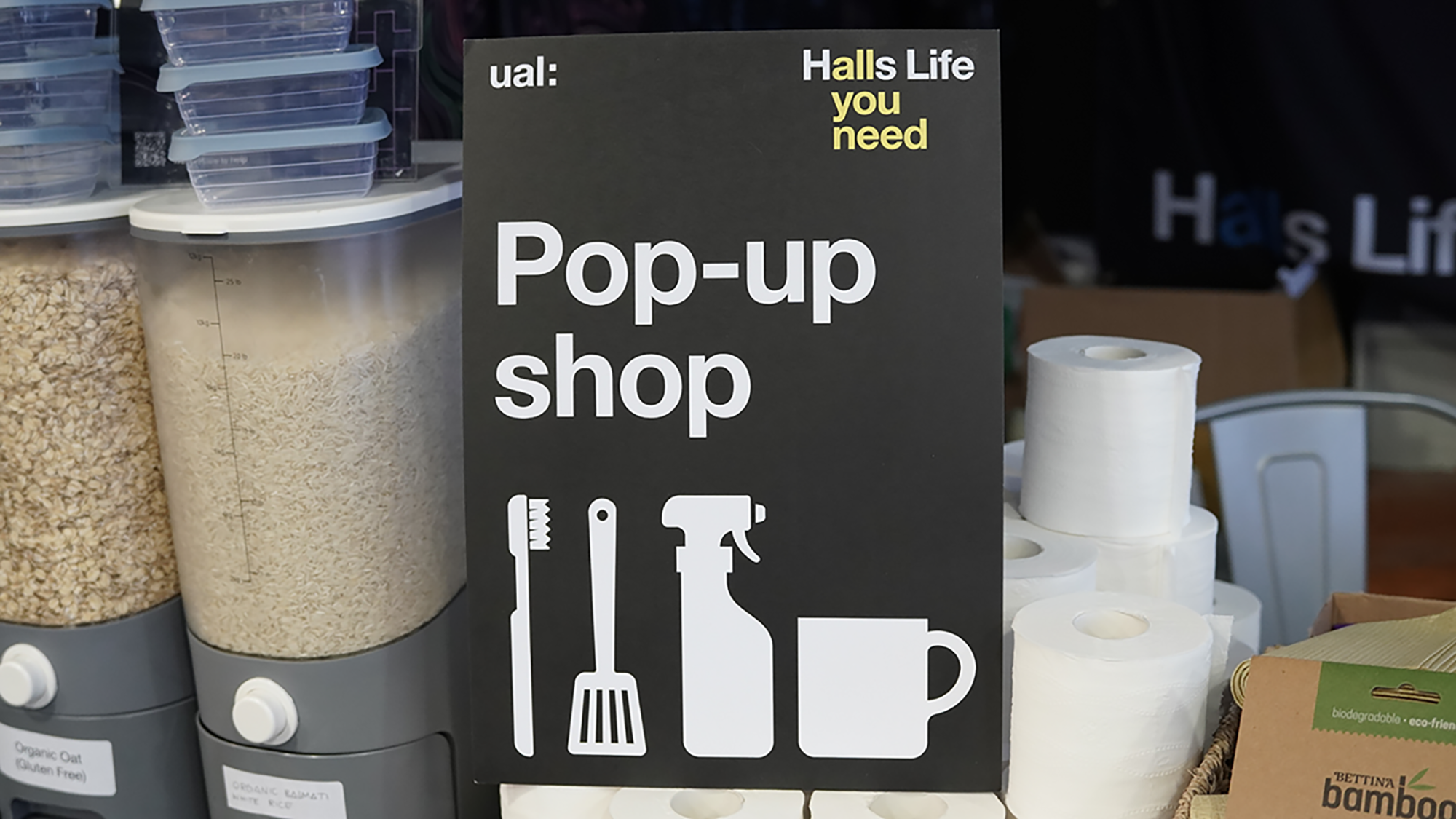 ©Nadira Sharifah

5. Download the Circuit Laundry Plus app 🧺
Laundry at Stratford One is done through Circuit Laundry. The room has two rows, one of washers, and above them are stacked dryers.
Ahead of move-in day and your first load of laundry, you can prepare by downloading the app and pre-inputting Stratford One's local code 402610. From here you can top up your laundry credit ahead of use, making it seamless when you inevitably have to. Wash loads are £3.50 and dry loads are £2. I would suggest an initial top up of £20 and see how long it lasts you.
It can be challenging to navigate top ups in the app, as for whatever reason the top up using the debit/credit card option doesn't work properly. This means you have to do so through PayPal - but don't worry if you do not have a PayPal account! You can input all your details as per usual without one.

6. Get to know the local green spaces 🌳
It can be easy to get overwhelmed in a city as big and bustling as London. This is why I believe the green spaces nearby are so essential, and I would recommend exploring them whenever you get the chance.
Luckily for you, we will be leading a local area tour on the 18th of September where we hope to whisk you through the local Victory and Olympic Park to introduce you to some of the beautiful spaces around Stratford One. Especially in a place as crowded as London, the value of these areas can't be understated.
Taking a stroll through the Wetlands Walk by East Village gives you the opportunity to spy a blue heron, metres away from people sitting by an ice cream shop. Or venture further and find huge communities of geese and ducks basking in the sun by a huge pond.
One of the values of Stratford is the duality of all the opportunities that come with a big city, as well as these precious quiet spaces where you can sit for a while and watch the local wildlife.

Aside from all the other benefits, one of my favourite things so far has been the view. No matter where you are in the accommodation, there will be somewhere you can go for an amazing view.
Whether that be seeing the beautiful new LCF and V&A buildings right outside your kitchen window or the city centre skyline from one of the terraces, Stratford One makes you feel like you're in the centre of it all.
We can't wait to welcome all of you to Stratford One! 🥳
Topics