Food
Vegan food at UAL
Vegan food is on the rise!
Being vegan-friendly has never been more popular, especially with students becoming more environmentally-conscious and health-focused. Substituting meat and dairy for vegan dishes has never been easier or more appetising.
With so many vegan alternatives now available, vegan food and recipes can be found almost anywhere. From your local supermarkets to your favourite restaurants, delicious vegan meals are never too far away.
Here are just some of the benefits of going vegan:

Environmentally-friendly and sustainable
Did you know that meat and dairy accounts for a large portion of greenhouse gas emissions? Vegan diets have much less carbon, water and ecological footprints than meat, so by implementing more vegan dishes and foods into your lifestyle you can help make a positive impact on the environment.
Even if you don't want to go 100% vegan, planning more meat and dairy-free meals during the week can make a difference. Small changes can make a big impact!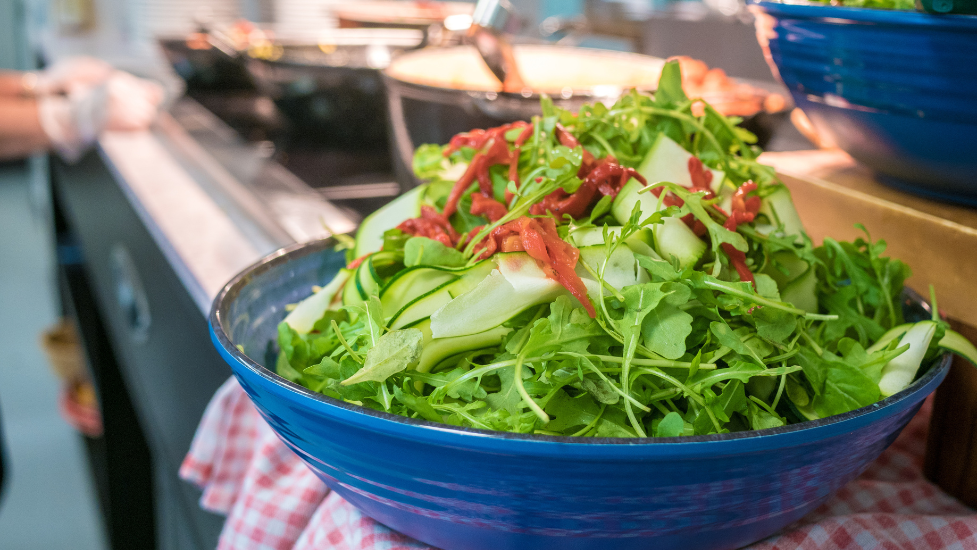 Simple yet delicious
Many people think that vegan dishes are bland and unsatisfying but there are so many delicious vegan meals to try!
There's so much you can do with a single ingredient, just take a look at our incredible vegan recipes. You can make almost any of your favourite dishes vegan and they're super simple too. So you don't have to worry about taking too much time out of your day to cook a fantastic meal that your flat will love.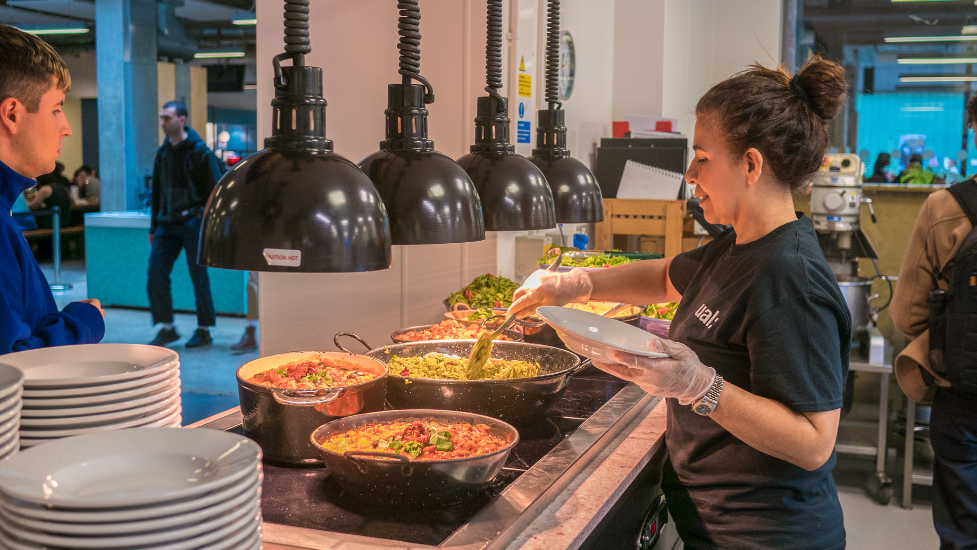 Healthy and nutritious
You can get all of the nutrients and goodness you need from a healthy and balanced vegan diet. Vegan foods have a wealth of plant-based protein so they can definitely power you through those long study sessions.
Fruits and vegetables also have many powerful antioxidants which have lots of health benefits. So eating more of these can benefit your skin and even help reduce risk of disease!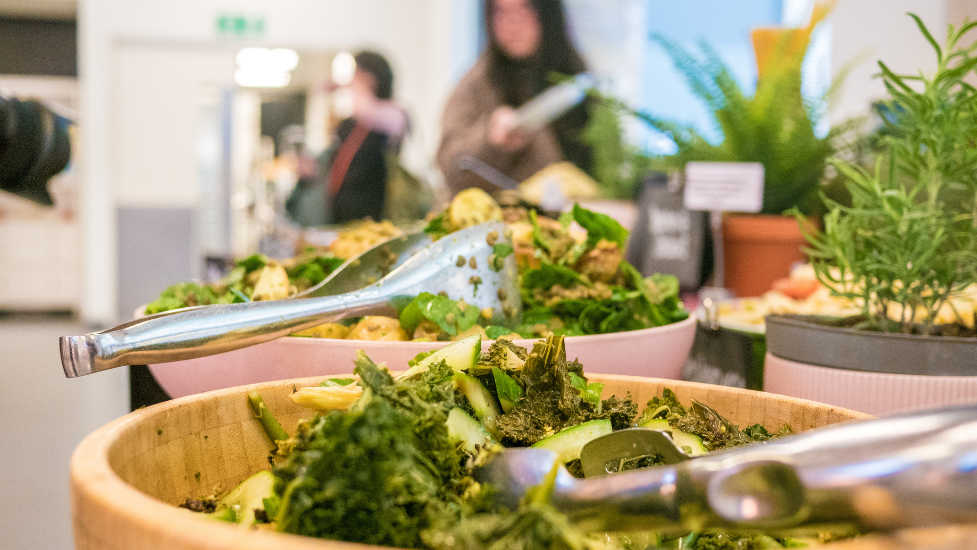 As we kickstarted the month with World Vegan Day, it's only right that we remind you of all of our incredible vegan dishes on offer so you don't miss out.
We try our best to make campus dining inclusive for everyone, which is why 70% of our food is either vegan or vegetarian. All of our soups are always vegan which are perfect during these colder months and if you have more of a sweet tooth, you can find amazing vegan pastries and cakes are most of our cafés. So you shouldn't struggle to find some delicious vegan goodies on the go.
Vegan food - delicious, healthy and sustainable. Check out or amazing vegan dishes across campus to give it a try!
Topics