Lifestyle
Top 10 Online Art Exhibitions
Didn't make it to Tate Modern before Lockdown 2.0? No worries! There are tons of online exhibitions that will keep you busy and satisfy your ~need~ for art over these upcoming weeks.
Take a look at my Top 10 favourite online exhibitions below!

My favourite London exhibitions

1. Where: Tate Modern
Exhibition: Andy Warhol
Andy Warhol is iconic for his pop art images, but this virtual exhibition tour at the Tate takes you through his entire life's work. You can either watch the online video of the virtual exhibition, or view and read about each room. Either way, you'll feel immersed in the world of Warhol and never look at a Campbell's soup can the same way again!

2. Where: The Serpentine Galleries
Exhibition: The Deep Listener by Jakob Kudst Steensen
Jakob Kudst Steensen's 'The Deep Listener' provides you with a futuristic audiovisual AR experience through Kensington Gardens and Hyde Park - making it feel like you're practically there. You can watch videos from the artist himself and even download The Deep Listener app for an even more immersive experience.

3. Where: Guts Gallery
Exhibition: It's 2020 for F*cks Sake
Guts Gallery is a great place to check out if you're interested in underrepresented and emerging artists. Their exhibition 'It's 2020 for F*cks Sake' sums up exactly how we all feel (!) and takes the work from 13 solo artists, compiling them into one helpful place - the Internet!
Ranging from topics like adolescence, lockdown, identity, sexuality and more, you can virtually tour each artist room. 


4. Where: Zabludowicz Collection
Exhibition: Trulee Hall
The Zabludowicz Collection is a really unique space not far from Camden Market and often exhibits bizarre-in-the-best-way, larger-than-life Instagrammable art from artists from all over the world.
Trulee Hall's work contains quirky yet confrontational sculptures, videos and paintings inspired by her background growing up in Los Angeles and working on film sets.  Two giant pillars of golden corn on the cob is a main calling point of the exhibition, not something you see every day - especially in London.
Some of the exhibition is designed to make us feel uncomfortable and question if it's the work itself that makes us uncomfortable or our internalised perceptions about Trulee's chosen topics. 

5. Where: Frieze London
Exhibition: Your words will be used against you by Mandy El-Sayegh
Not necessarily an exhibition, but a live performance video from Frieze Week's showcase. This piece was constructed by Mandy El-Sayegh and includes a 'site-specific floor installation' that adds additional sound and light to the performance.
This performance is interesting to watch after reading '(notes on) bodyguard care' written by Tamara Hart which provides some context to the piece.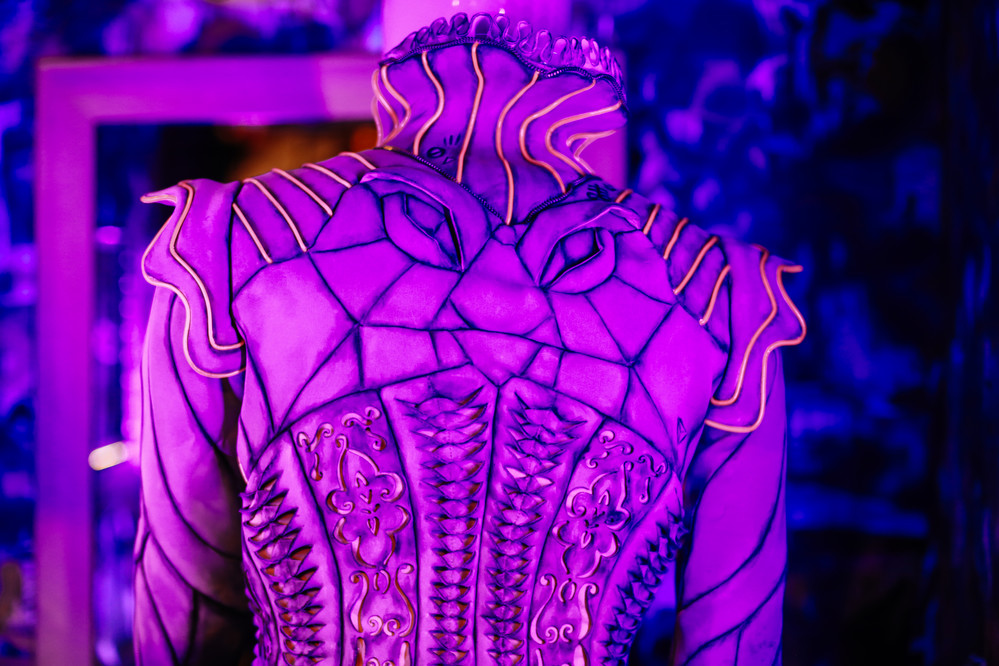 My favourite worldwide exhibitions
One of the best things about lockdown is taking the time to find art outside of your city and taking some virtual visits to galleries around the world!

1. Where: National Museum of Modern and Contemporary Art, Korea
Exhibition: Park Hyun-Ki 1942-2000 MANDALA
You might have caught Nam June Paik's exhibit at the Tate earlier this year, but Park Hyun-Ki is actually the first Korean artist to incorporate video art and moving images to his works.
This virtual slideshow style exhibition takes you through Park's life works from 1942-2000. You can discover his documentary photography, sculptures, moving images and more. Not only can you view his works throughout the years, but you can also see where the work was originally exhibited. 

2. Where: Mural Arts Philadelphia
Exhibition: Philly painting project
I'm from Philadelphia, and while London has some really great art, the one thing I miss most about Philly is the numerous murals spanning buildings across the city. No matter where in Philly you go, the chances are you'll spot a new mural you haven't seen before.
Mural Arts Philadelphia is an organisation that merges together community and mural art by promoting and funding projects throughout the city. You can check out videos and photos from the Philly painting project, which captures Philly and it's various neighbourhoods with bright pops of colour and the workers and artists who make it happen.



3. Where: Lehmann Maupin, Hong Kong
Exhibition: Helen Pashgian
Explore Pashgian's colourful crystal ball-like sculptures with this virtual and audio gallery tour at the minimalistic Lehmann Maupin gallery in Hong Kong.
Her work uses light and space so that your view of the spheres and the room you're in change depending on the angle you look at them. Although the virtual tour won't quite have the same effect as physically being there, it might be a good shout to put some headphones on and turn the lights off to truly be hypnotized by Pashigan's 'light and space movement'.

4. Where: National Museum of Singapore
Exhibition: Old New World
If you're anything like me, history might not be your Thing -- BUT! The National Museum of Singapore's virtual, interactive 'Old New World' exhibit makes learning history a fun, clickable experience. You can choose between a guided or self-exploratory tour to learn about the founding of Singapore from the 1600s-1819.


5. Where: Japan/wherever you are!
Exhibition: Self Museum: Create Your Own Museum
Not interested in any of my top picks? Then create your own museum!
The Self Museum is an online platform designed to let users create their own museum by choosing from various Japanese artworks. Create as many exhibition rooms as you'd like and add whatever art you fancy to make your museum truly your own.

I hope you enjoyed reading about some of the virtual exhibitions I've been enjoying during lockdown. Let's hope that things return to normal soon and we can visit our favourite galleries. 
Until then, I'll be enjoying some of the best exhibitions from around the world in the comfort of my room.
Topics