Food
Pick your own strawberries this spring
London's top strawberry picking spots 🍓
It's National Strawberry Month! So why not take a trip to the farms to pluck the juiciest strawberries London has to offer?
Whether you want to eat them fresh out of the garden, make a nutritious smoothie or bake them in a sweet dessert, it's definitely worth picking your own as the weather gets warmer. 

Farming since 1938, Parkside Farm started pick-your-own strawberries back in 1979 and now have nearly 50 acres worth of crops.
Opening in June for strawberry picking, all you have to do is buy a Fruit Voucher before your visit for only £4 and select an entry time-slot. With a maximum of 2 hours picking time, you can definitely leave with a full basket of fresh, juicy strawberries.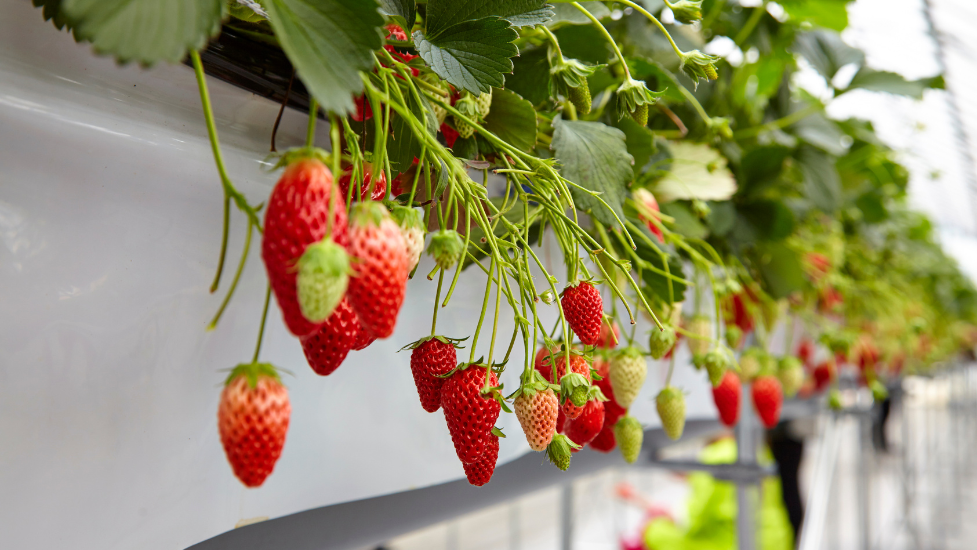 Spread across 150 acres, Stanhill farm is the perfect place to find fresh produce being one of London's most local farms.
Head here at the beginning of June to pick your own fruit. There's no need to pre-book or bring your own container, all you need to do is turn up. They also have a picnic area and onsite cafe where you can unwind after all of your hard work.
A family run business that have been working on the farm for over 45 years, Hewitts Farm now has 75 acres and grows a wide range of fruit and veg for you to pick throughout the year. 
Their famous strawberries can be picked around Mid-July so keep your eye out for when they become available. Not only do you pick what you pay for but there's also no need to book. Just turn up, bring your own bag and you're ready to go.
Garsons Farm is home to one of the largest pick-your-own farms in the UK, covering 155 acres of farmland! Another family-run farm, it has been growing ever since 1871.
Expect the farm to open in early June when there will be so many delicious strawberries up for grabs. So get ready to spend a sunny day walking through the field on the hunt for the perfect strawberry.
Located in West Surrey, this place is one of the oldest continually farmed farms in the area and is even mentioned in the Domesday Book.
Bookings for strawberry picking are expected to open from early June when the crop is ready, simply buy a Farm Pass for £4 and book your slot. They also have an amazing strawberry jam recipe on the website that is sure to impress your flatmates. 
We'd love to see your strawberry-picking pics so make sure you tag us on Instagram - get your punnet and start picking 🧺
Topics