Student Voices
My top 8 book recommendations
There is a book for everyone. 📚
Reading is one of my favourite things to do. Reading allows you to travel to different worlds, places, timelines...
I've been a bookworm since I was young. My parents always encouraged me to read and books were the only thing they never said no to buying. I know that not everyone is like me, but that is the beauty of books: there is one for everyone.
To celebrate World Book Day, I've compiled some of my favourite books lately, from different genres. Have a look and see if any pique your interest. 😉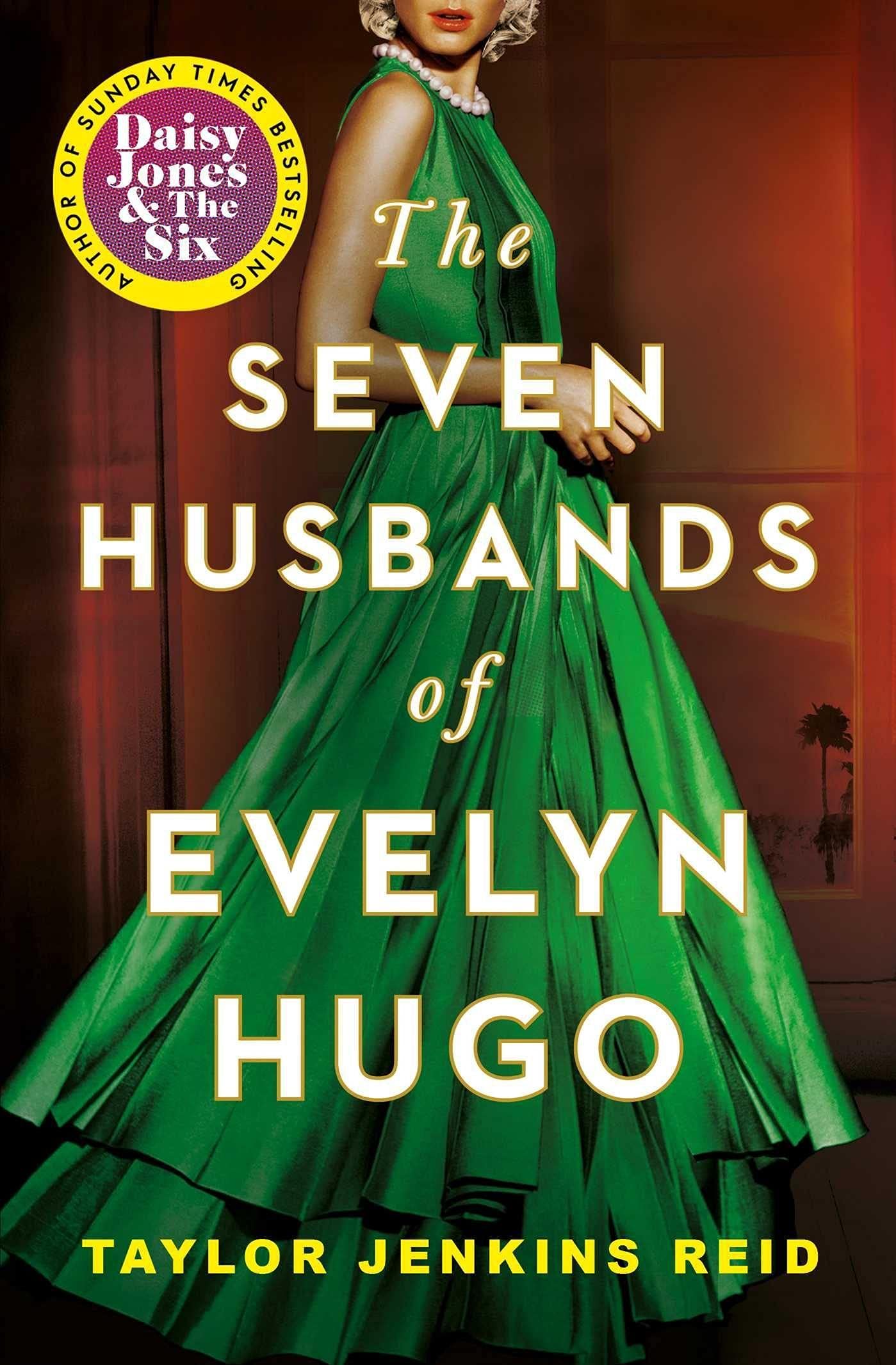 ©UAL Social Programme
The Seven Husbands of Evelyn Hugo by Taylor Jenkins Reid
Rating: ⭐️⭐️⭐️⭐️⭐️⭐️/5
The first few pages make or break a book. It's incredibly easy to not make it past the first chapter because the writing is not enticing enough. But not with this book! It had me HOOKED from the title. Why seven? What happened to them? There is something that makes you WANT to know.
The author is very careful with the words she chose to tell the story, much like Evelyn herself. It's the way she tells the story of THE Evelyn Hugo that keeps you wanting more. The way she portrays the early Hollywood days and the different characters within that world, the way she makes you want to be and also hate Evelyn Hugo. All of that brings you into a different world where she does exist, where you want to know (more) about her life. It is also incredible the way that the author is able to portray the LGBTQ+ community and their struggles during the 1950s to the 1970s, how she navigates their choices and actions.
The book left me speechless. It has all the right plot twists at all the right times. Even if you don't read, I think this is a book you will want to keep on reading.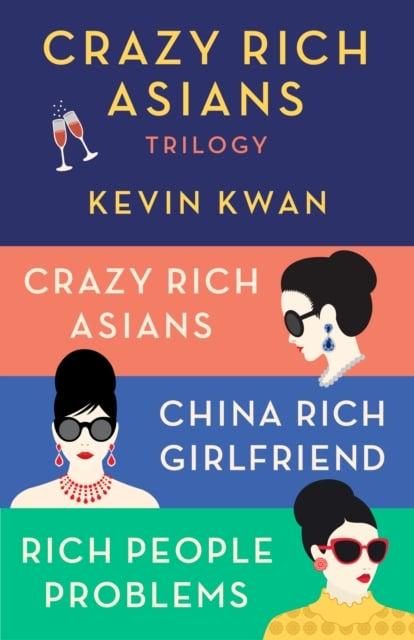 ©Kevin Kwan
Crazy Rich Asians trilogy by Kevin Kwan
Rating: ⭐️⭐️⭐️⭐️⭐️/5
I love some good sagas. There is nothing better than being able to follow a character's journey throughout multiple books, different scenarios and plot twists, and watch their lives unfold. Whoever, aside from the Harry Potter books, there hadn't been a saga that I had "devoured" so quickly as Crazy Rich Asians.
Yes, I did see the movie first, but as always book >> movie. Still a great movie, will 100% watch it again BUT the movie has little to nothing of the book. And the book has so much more!! When I say "devoured", I mean that I read this trilogy over the course of a week during summer. I would sit by the pool and immerse myself in this crazy amazing world that Kevin Kwan describes so well.
It is amazing how Kwan takes you on a trip of contemporary Asia (specifically Singapore, Hong Kong and China) through his books. You will be wanting to visit these places by the time you reach the end of the final book. As well as the way Kwan has you navigate high society, the families and clans and their different rivalries and problems, the different positions and riches you must earn to even dare have one of the secondary characters look in your direction. I absolutely love how he brings everything together.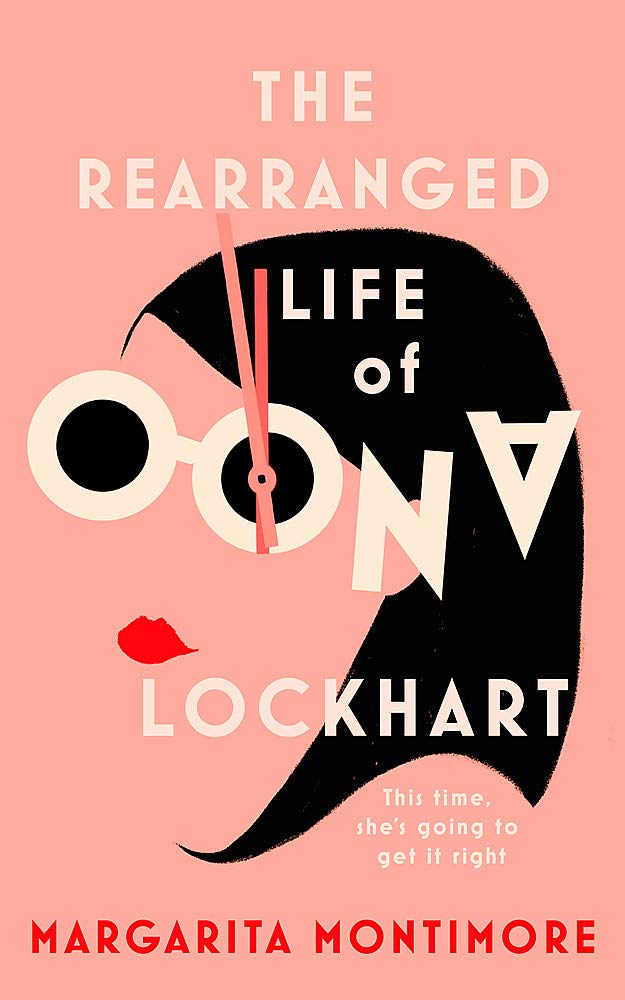 ©Margarita Montimore
The Rearranged Life of Oona Lockhart by Margarita Montimore
Rating: ⭐️⭐️⭐️⭐️.5/5
This one took me by surprise because I got it on a whim at a charity shop because the cover looked cool (I buy a lot of books because the covers are cool, please don't judge). But the whole concept of this book was something I hadn't read before. And that was exactly what made me like this book so much. It wasn't predictable.
Imagine that every birthday, internally you are following a linear age, but on the exterior (your body) follows a different timeline. You can be a 20-year-old on a 52-year-old body. This is exactly what happens to Oona Lockhart. And it is so fascinating to see the story unfold, how she has to understand her life and how to navigate this weird situation she has been put in.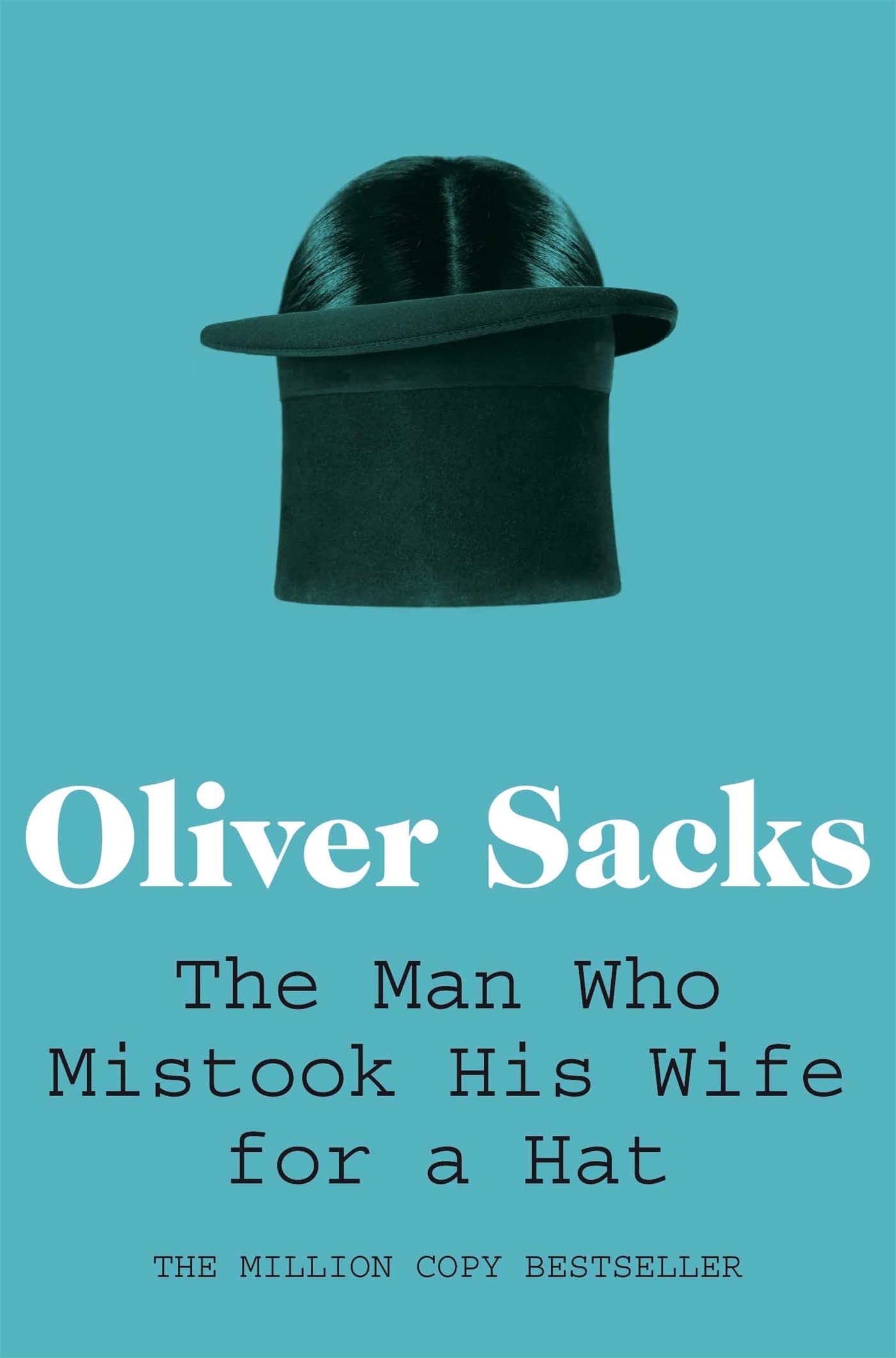 ©Oliver Sacks
The Man Who Mistook His Wife for a Hat by Oliver Sacks
Rating: ⭐️⭐️⭐️⭐️/5
I got this book recommended by a friend. It was most definitely not the type of book I usually read BUT the title intrigued me. The author was actually a neurologist and he retells the stories of some of his patients that had different neurological disorders. Which I found extremely fascinating. I'm always looking to learn about different fields, and being able to understand about how different parts of our brain function and how they affect us is so interesting.
I think what I liked most about this book was the humanity he gave to each patient. They were people that had led different, interesting lives and had been diagnosed with these disorders. It's a lovely insight into the world of neurology. It is a bit of a hard read due to technical terms, but if you don't mind that then it's a great read.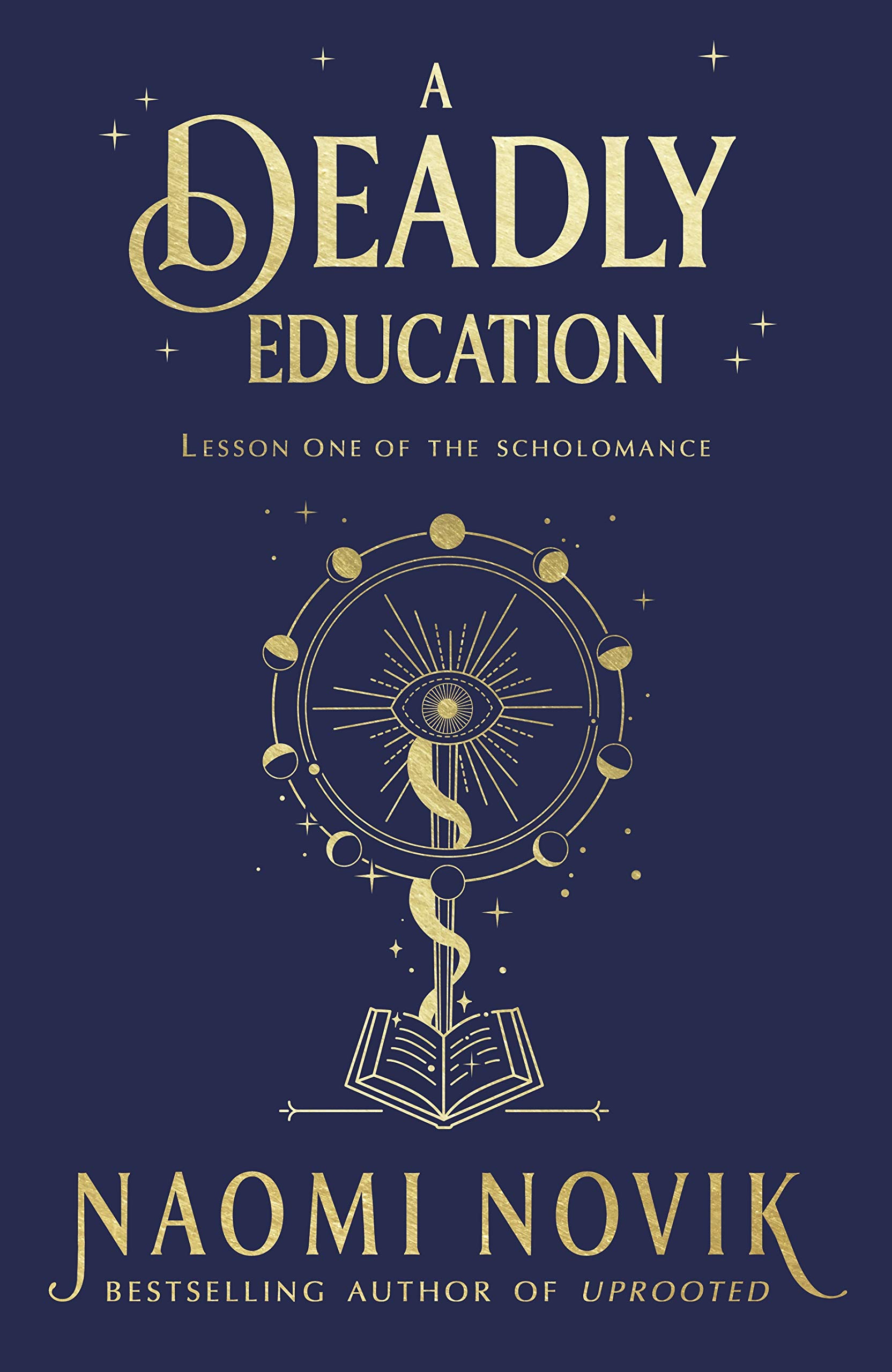 ©Naomi Novik
A Deadly Education by Naomi Novik
Rating: ⭐️⭐️⭐️⭐️/5
Think Harry Potter meets The Mortal instruments. A school of magic but no teachers, no holidays, no friendships. And if you're not careful you... die. Like the school literally kills you. And to get out of it during graduation you have to fight a bunch of monsters and get out alive. In terms of plot, I was convinced. And it works.
It's really interesting to see how things unfold in this school, how strategic your 'friendships' have to be, but how they could be turned around in a second for their own gain. The author has found a way of exploring a darker side of magic and create a story, at the same time, about magic that isn't like all other stories about magic out there.
The book is the first in a trilogy. I'm really excited to read the next two books, if they're as good as the first one.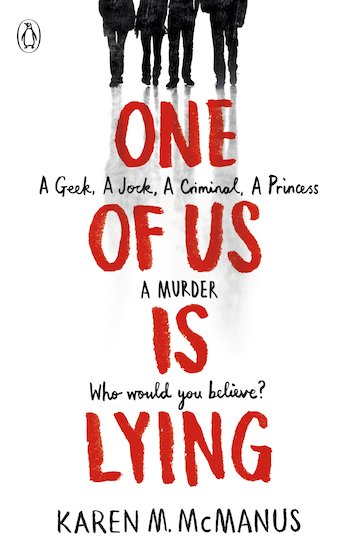 ©Karen M McManus
A Deadly Education by Naomi Novik
Rating: ⭐️⭐️⭐️⭐️/5
It is ESSENTIAL that I start this review by saying that the book >> Netflix show. This is not debatable I'm sorry 😂. But in all seriousness, if you liked the show, I highly recommend reading the book. Fair warning that the book is not the same as the show for most of it.
It is a normal teenage/high school mystery murder book (although it did take me by surprise who the killer was), so you will like it if you like the genre. I really liked how the characters were developed and written, which is always a yes from me!


These are just of the MANY recommendations I have for you today! 🤭 I really hope you do enjoy any if you decide to check them out. And I'd love to get new books to read, so if you have one please let me know by commenting below. 🥰📚
Oh... And Happy World Book Day!!
Topics