Accommodation
Meet the UAL Accommodation Services team
Whether you're thinking about halls or a home-share, the UAL Accommodation Services are here to help. We have different teams across the department to help you throughout every step of your UAL journey, so take a look below to get an understanding of what we do and how to contact us.
We can't wait to hear from you!
Accommodation and Finance Advisors to provide essential information.
Think of this team as your first point of contact for all of your essential information. They can offer you free and confidential advice on a number of important topics, including rent, which halls to apply for, your tenancy agreement and room allocations.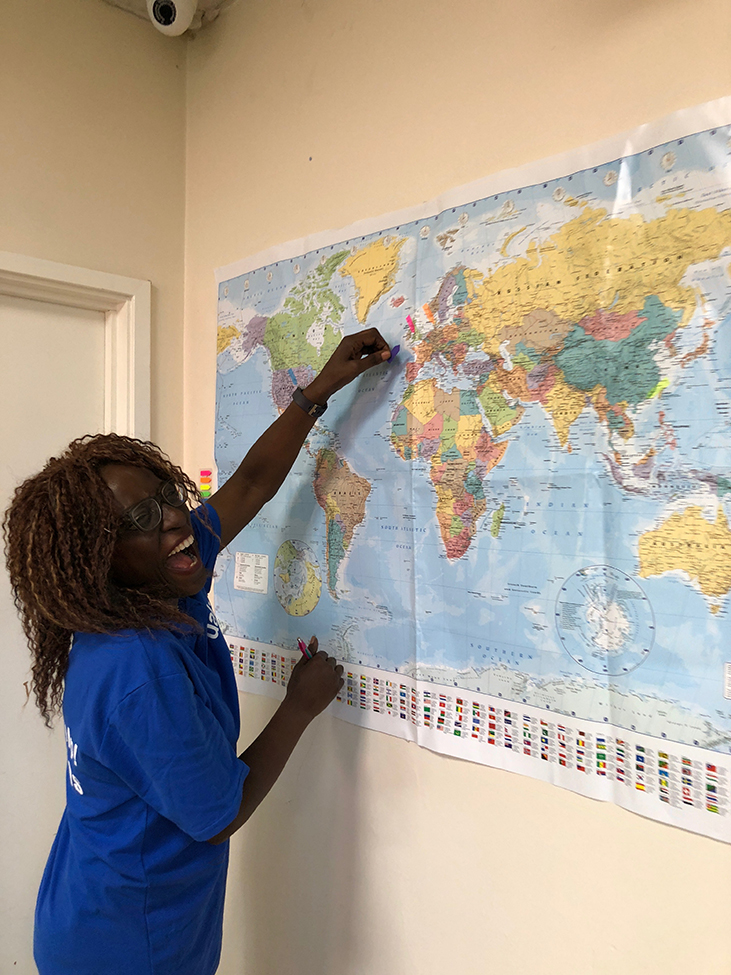 They offer specialist support for disabled students and have an International Accommodation Advisor based in Hong Kong who can offer advice in Cantonese, Mandarin and English for overseas students.

They also have a dedicated Private Accommodation Advisor, who can offer free and confidential advice on looking for a place, contracts, and moving in and out. 
Before the pandemic, they were based at our High Holborn LCF campus on the fourth floor. For the time being, they are currently working from home, but are still available by phone, email, or Teams meetings. You can say hello and contact them via the details at the bottom of this article. 

Dedicated Residence and Accommodation Managers in halls to help you feel at home.
All our halls are staffed 24/7 and have a Residence Manager and/or an Accommodation Manager who run the team. This can comprise security, cleaning and maintenance staff to make sure the building is in excellent condition and to keep you safe.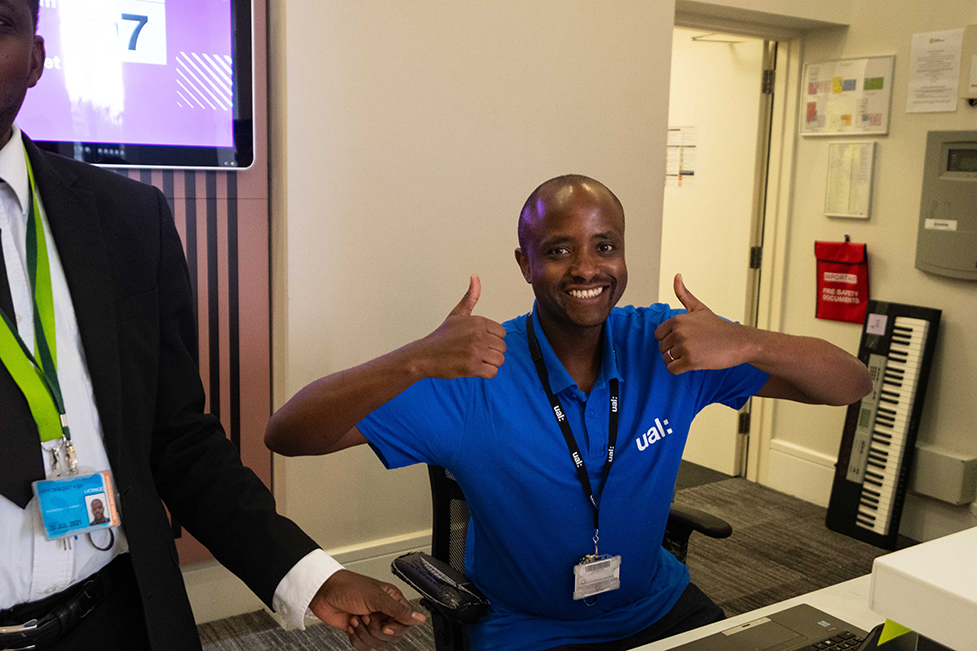 Your Residence Manager or Accommodation Manager is responsible for the day to day management of the building and ensuring tenancy agreements are managed correctly. You will usually find them in the main office of your hall or in and around communal areas carrying out their duties. They also deal with any welfare issues or queries that you may have. No issue is too big or too small.
You can always contact your Manager (or any member of the onsite team) for help about anything to do with living in halls, advice on the local area or if you just need someone to chat to.
There is also a dedicated 24-hour team who oversee all the sites and look after students in the evenings, overnight and on weekends.

Halls Reps
We run an award-winning residence life Social Programme by students for students.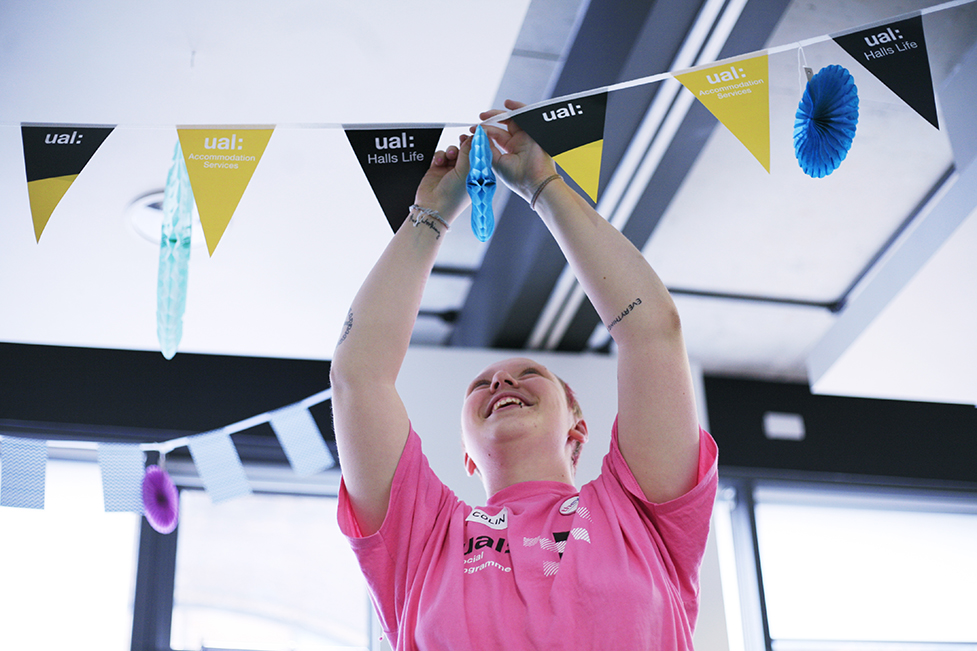 Across UAL Accommodation there are more than 30 Halls Reps who live and work in the halls. They provide peer-to-peer support throughout the year and run our events programme. It is their job to ensure you have the best university experience possible.

If you'd like to take a look at some of the activities they have on offer, or even take part in one, head over to their Events tab on Halls Life, where you can sign up to a number of fun things including yoga, creative writing, life drawing, virtual hangouts, and fitness classes.

If you'd like more of an insight into the department and all the things we offer, take a look at our Accommodation Guide.
You can also say hello and contact us using the following information:
+44(0)207 514 6240 (UK number) Monday – Friday:
8am – 6pm (April – October)
9am – 5pm November – March
+852 2155 4207 (Hong Kong number) Monday – Friday:
9.30am – 6.30pm GMT +8 hours
We can't wait to hear from you!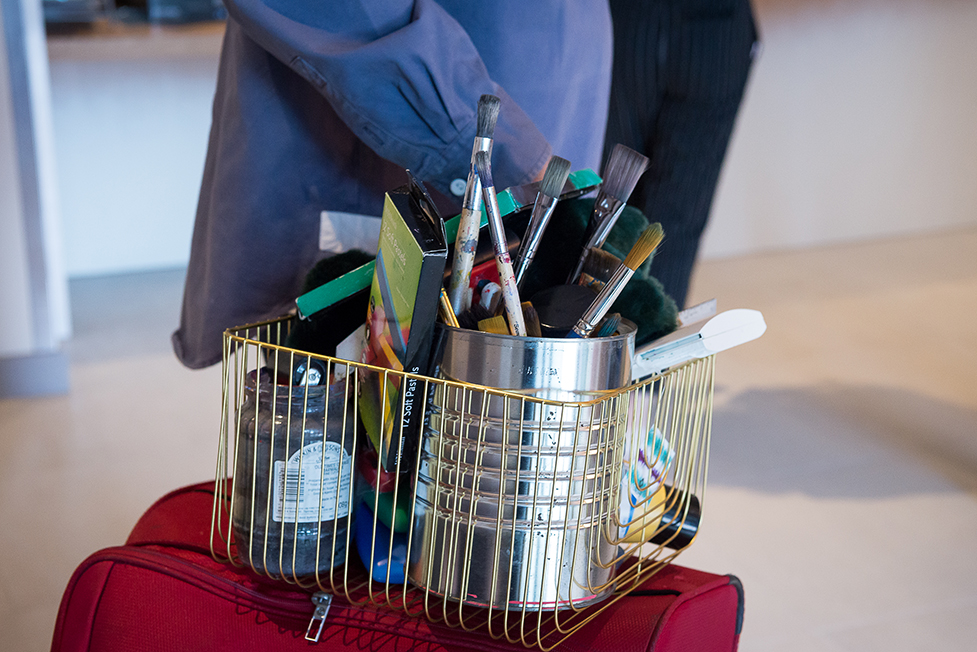 Topics