Coronavirus
How to work safely in halls
By now, you should have received guidelines from UAL on how to safely study, create artwork and complete coursework from home.

As you are staying in halls, we wanted to give you further advice on what is and isn't allowed in the building, as well as the best ways for you to keep safe whilst working.

It's really important that you read this advice through to the end. If after reading you still have any questions or concerns, please contact your Halls team who as always will be more than happy to assist and make sure you are working safely.
Why are the rules different in halls?
Activities in all of our halls are bound by certain restrictions and rules. As we lease our halls from different landlords, we have to make sure that we adhere to lease agreements, contents insurance, tenancy agreements and health and safety regulations.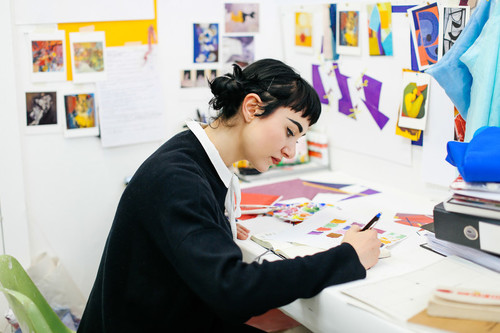 What can I do in halls?
Low risk project work is allowed in bedrooms and some common areas. This includes:
Photography
Drawing
Sewing
Pattern cutting
Modelling

Sewing machines are allowed in rooms and in some common areas if the machine is provided, used and managed by yourself.

To make sure that you are fully comfortable and adjusted whilst working, make sure you check out our handy Halls Life article, Tips for setting up your workstation.
What can't I do in halls?

We cannot allow any high-risk work to take place in halls. This includes use of:
Paints, spray paints and adhesives
Flammable liquids or gasses
Powered hand tools
Machinery
And
Works ordinarily undertaken with supervision in a studio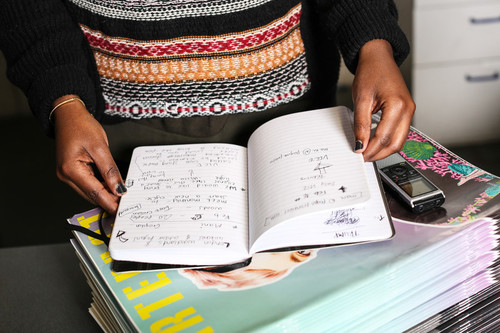 Work zones
Some halls have work zones or common rooms designed to allow you to undertake low and medium risk works. Remember, you'll still need to practice social distancing. Some of our common rooms have restricted access to help stop the spread of infection.

For more information about work zones, please contact your Halls team directly, who will be more than happy to help you.

Remember, if you're in doubt about whether your work is permitted, you must contact your Halls' team first.
Topics