Essential Info
How to accept your Accommodation 'offer'
You may have a few questions about what to do next once you do receive your offer.
Luckily for you, we have put together this step by step guide to assist you...❤️️
━━━━━━━━━━━━━━━━━━━━━━━━━━
1. When will I receive my offer? 📅
We send accommodation offers in cycles. You can see our offers schedule to keep up to date on when you are likely to hear from us.
━━━━━━━━━━━━━━━━━━━━━━━━━━
2. Receiving your offer 📩
We will send a notification email about your offer.
This will be sent to the same email you registered your Accommodation Account with, which you used to apply.
━━━━━━━━━━━━━━━━━━━━━━━━━━

3. Log into your account
If you have an offer for a UAL managed hall, when you receive the offer, please log in to your account on the Accommodation Portal.
This is using the same account and details which you used to submit your application.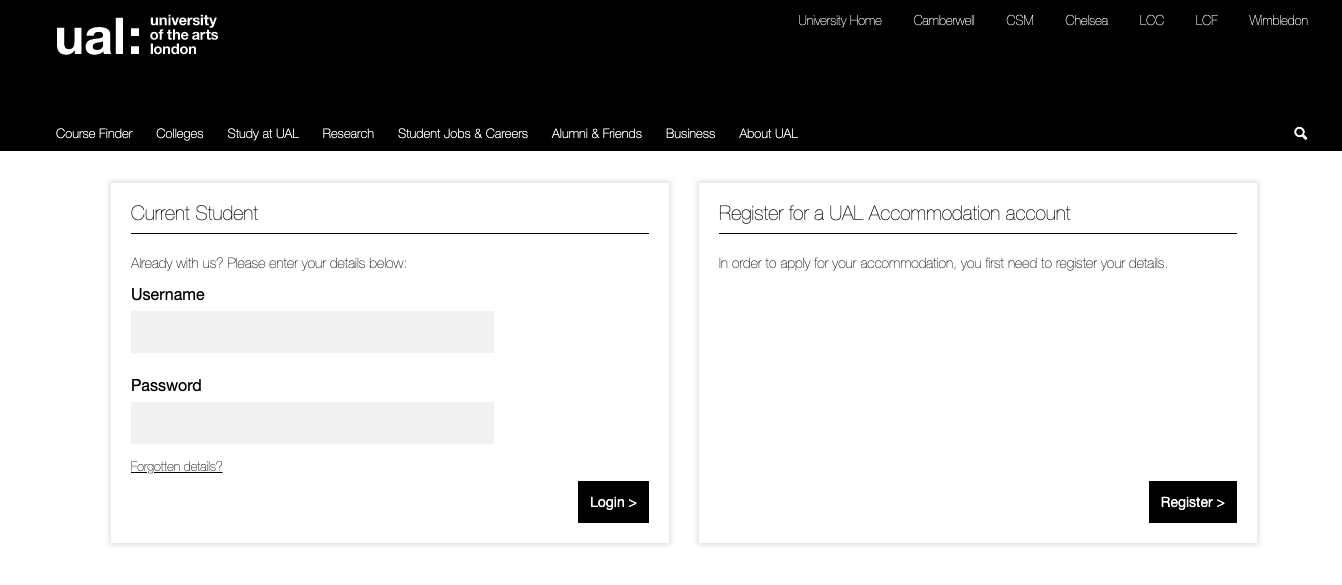 Here is where you will be able to view and read your tenancy before accepting.
If you have an offer for Emily Bowes Court, Furzedown Student Village or Wigram House, these partner halls will be in touch with you directly about your offer and process on how to accept.
━━━━━━━━━━━━━━━━━━━━━━━━━━
3. Deadlines to accept before your offer expires
Once you receive an offer of accommodation, each offer has a deadline for you to 'accept' and sign the tenancy.

When the deadline passes, you automatically decline the offer.
If you receive an offer on either Thursday 26 May, Thursday 23 June, or Wednesday 20 July, you will have 10 days to accept your offer.
From the end of July, we will send out offers daily, subject to availability, where you will have 48 hours to accept your offer.
See the full details of our offer schedule 📆
❗️Please note: Deadlines cannot be extended and offers cannot be reissued after a student has declined the offer (manually or automatically after the deadline has passed). If you have an offer for Cedars Hall, Emily Bowes Court, Furzedown Student Village or Wigram House, the deadlines process may vary, but they will give you all the information you need to know about this.❗️
━━━━━━━━━━━━━━━━━━━━━━━━━━
4. Accepting and your payment plan

If you would like to accept the offer, you will have to pay an advanced payment and set up a payment plan for your rent.
Remember: Termly rent will be automatically collected from the credit/debit card that you use to pay the deposit and set up your payment plan.

If you wish to use a different card for rent payments, you and/or the cardholder will need to contact our Finance Team on +44 (0)20 7514 6240 or this will be automatically processed.
━━━━━━━━━━━━━━━━━━━━━━━━━━
5. Advance rent payment and deposit
For UAL managed halls*, the advance payment is made up of:
£250 advance rent
£250 damage deposit
£500 – Total to be paid to accept the offer

👉 This payment must be paid in full to accept your offer 👈
For our partner halls, terms and conditions when accepting your offer may differ.
Instructions on how to accept will be emailed directly to you from the partner hall.
Find the full breakdown of each hall's advance payment.
━━━━━━━━━━━━━━━━━━━━━━━━━━
6. Final steps
Once you have read the tenancy agreement, paid the £500 and set up the payment schedule you will need to click "accept". ☑️
- Then, you are all done! Roll on September ❤️️
*
Halls managed by UAL:
UAL partner halls:

Archwood House
Brooke Hall

Cedars Hall
Cordwainers Court
Emily Bowes Court
Gardens House
Furzedown Student Village and Cedars Hall
Glassyard Building
Wigram House
Highline Building

Portland House

Sketch House

The Costume Store

Topics