Food
Celebrations at our canteens
Here at UAL, our canteens and cafes, often have something exciting going on
Most recently we celebrated Pancake day (aka Shrove Tuesday) where we served lots of tasty pancakes at the colleges.
The pancake flip challenge
We asked those of you who were on campus to give us your best attempt at flipping pancakes for the chance to win some in return - the bolder the flip the better! Some weren't quite up to scratch with the technique, but hilarious to watch nevertheless! Thank you to those who showed us your flipping skills and congratulations to our winner for a wonder flip at the end of the compilation.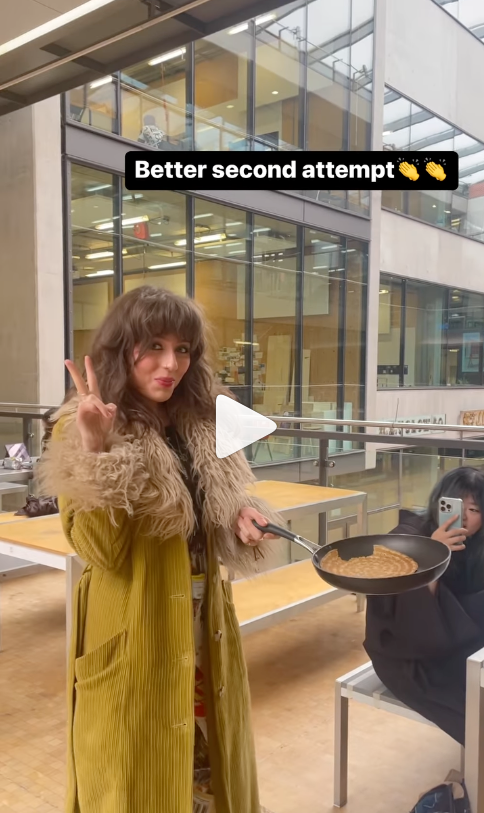 Up-and-coming events at the colleges
Pancake day is not the only event we celebrate, we also make the extra effort for awareness days from Black History Month to National Pizza Day.
It's currently Real Bread Week and we've teamed up with Wildfarmed for a special showcase on February 23 (at Central Saint Martins). You'll have the chance to win a free supply of bread just by following the instruction on Instagram. Competition ends on Friday 24 February, so you still have time to enter.
Good luck! 🍞
For even more events you can get involved with, follow us on Instagram @ualcatering.
Topics