Local
5 places to check out around LCF | Mare Street campus
I'm Beth, a final year student at LCF and I've been living in Hackney for 3 years now.
Listed below are some of my favourite things Hackney has to offer and some incredible restaurants that are a must visit if you move here or come to study at LCF. All vegan friendly too!

1. Enjoy some fresh air! Or even a swim... 🏊🏼‍♀️
A 5-minute walk from the Mare Street campus is London Fields Park. This park is perfect for a late afternoon walk, or just for a classic picnic.

The park has some table tennis tables and a Lido - the outdoor swimming pool is heated and even offers a student price - £1.55 for swimming off peak doesn't sound too bad to me! Being open 6:30am until 9pm means it's perfect for a more hectic Uni schedule!

2. A coffee to keep you going ☕️
WAVE - standing for We Are Vegan Everything - is one of my favourite coffee shops in London and conveniently is only 10 minutes' walk from LCF.
Located on a quiet side street off the main Highstreet this is one of my favourite places to destress with a good coffee and some amazing vegan food (that's loved by non-vegans as well). They have a really lovely beachy vibe and free Wi-Fi, so perfect if you want to go out somewhere to chill or do work.

They are open all week, 8:30am until 5pm Monday to Saturday, and 10am until 4pm on Sundays, but I do recommend going during the week as it's a bit quieter.
Plus, if you get there quick enough you can grab one of their pastries - which I can't recommend enough!

3. Visit Broadway Market 🛍
This market, open weekends 9am until 6pm, is one of my favourite things to explore on my weekends off and is just a short walk from the campus.
This market offers food and drink stalls as well as clothing, candles, flowers and other very random items!

From Finest Fayre's giant scotch eggs to fluffy bao buns from Bite Mi Buns, there is something for everyone. A go to for me is a falafel wrap, which you can then enjoy in the park.

4. For any possible occasion 🍴
Mare Street Market is one of my go-to places in Hackney.
Just down the road from the campus, this place has everything. And I mean everything! They have a café, offering eat-in and takeaway, an outside area for a casual drink, an open kitchen for food or working and then a dining room for a more formal meal inside their amazing interior. They even have a barber and tattoo shop!
No matter the occasion, Mare Street Market is incredible, especially given how amazingly decorated it is.
The dining room is full of incredible chandeliers!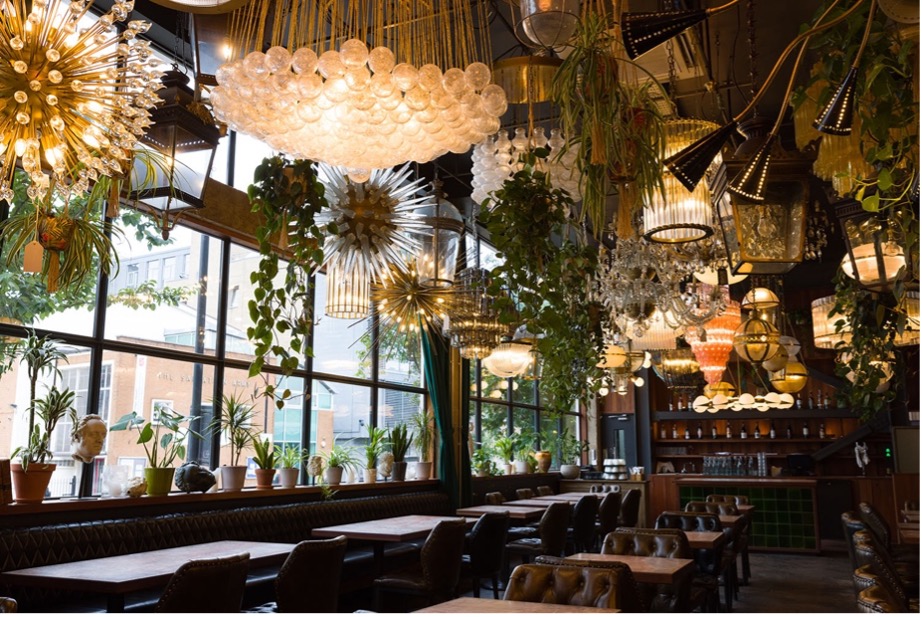 5. For an incredible pizza 🍕
Bella Vita has to be the best Italian in London Fields (in my opinion, anyway).
They offer an incredible menu of classic Italian food - with vegan and gluten free options available on request - and an even better cocktail menu! Plus, the staff are so friendly and efficient.

Perfect for a nice dinner or even a cheeky lunch with friends, this is one place you must visit. Especially for lunch when they offer chips on their pizza - which is honestly better than you could even imagine!

6. And last but by no means least... 🍻
There's plenty of pubs in Hackney and these are some of my tried and tested favourites. Perfect for a post-Uni drink or even to start a night out, here are my recommendations.

Applying or moving to our halls? Check out some of our other articles that can helpful to you:
Topics